Small meets big! From the story of two fish, understand Shandong's marine economic development
---
---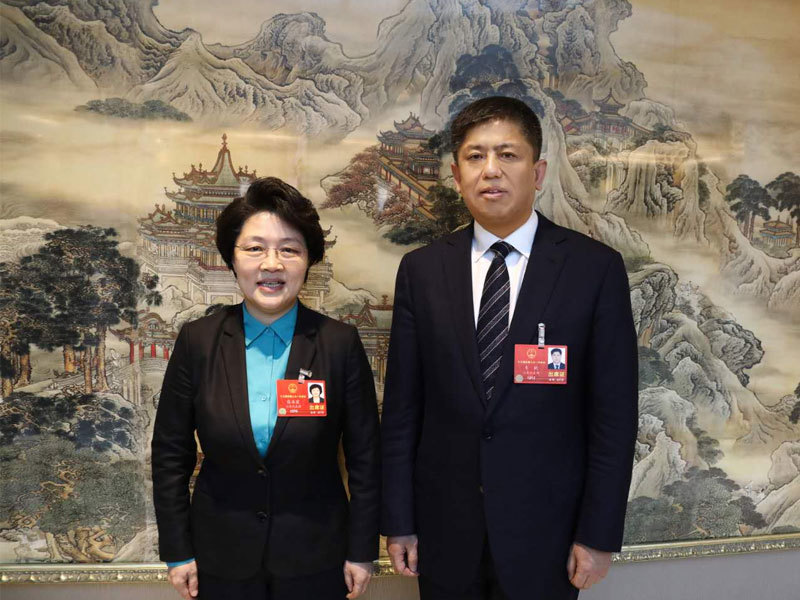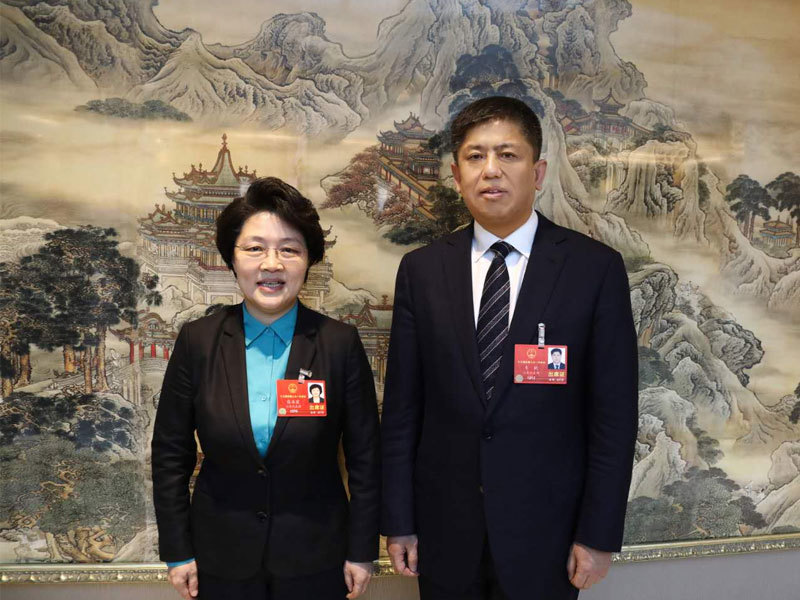 Cod from Alaska, the skin of the fish has changed from cheap fertilizer to collagen;
The salmon from the Nordics of the hometown has settled in the offshore waters of Shandong...
This is the story of two deep-sea fishes heard by reporters from Qilu Evening News and Qilu Yidian at the scene of the National Two Sessions.
On March 6, the plenary meeting of the Shandong delegation to the first session of the 13th National People's Congress was open to the media.
In the government work report, it is proposed to "strengthen the marine economy". As a major coastal province, Shandong has sounded the horn of a strong marine province and a strong fishery province. In the opinion of the delegates at the meeting, the stories of these two deep-sea fishes illustrate the process of Shandong's marine economy moving towards high-quality development through technological innovation.
Collagen from fish skin
Value increased nearly 40 times
The story of the cod was told by Che Shi, a representative of the National People's Congress and chairman of Shandong Dongfang Ocean Technology Co., Ltd.
Half a month ago, a batch of cod from Alaska was shipped to the factory of Shandong Dongfang Ocean Technology Co., Ltd. in Yantai, where the cod will be processed in various ways.
"The first step is to separate the fish meat, fish bones and fish skin." He said that the fish meat will be made into fish steaks and served on the table, and the fish bones will be made into fish meal for agriculture and industry. As for the remaining fish skins, he paused and said with a smile: "Don't underestimate these fish skins, they are precious to us."
"In the dry matter of fish skin, 80%-85% is collagen." Che Shi introduced that collagen can be used as food additives, protein fortifiers, and can also be used as medicines and nutritional foods. "Of course, the most well-known role of collagen is as a raw material for cosmetics and health care products. It can be said that these inconspicuous fish skins make many people's skin whiter and look younger. "
At this time, he couldn't help but sigh, such a magical thing was treated as waste before. Ten years ago, the main business of Dongfang Ocean was the processing of frozen fish fillets, which was a labor-intensive rough processing industry. At that time, fish skins were mostly used as cheap fertilizers, which were sold and offered to relevant customers. This kind of fish skin can only be sold for 400-500 yuan per ton.
With the continuous downturn of the international market and the rising cost of raw materials and labor, the profit margin of enterprises is getting smaller and smaller. It was in this situation that Che Shi set his sights on about 30 tons of fish skins, fish bones, internal organs and other scraps produced every day.
"At that time, we reached a technical cooperation intention with Ocean University of China, introduced their internationally advanced fish skin collagen extraction technology, and built a number of production lines such as fish skin collagen processing." From the fish skin, 0.06 tons of collagen can be extracted, and the price of each ton of collagen can reach 260,000 yuan. "After all, when the skin is fully utilized, its value can increase nearly 40 times."
Giant breeding box built in the Yellow Sea
Salmon cold water group
The transformation of cod skin from fertilizer to whitening artifact is actually the process of Shandong marine industry moving towards high-quality development through technological innovation. As cod's companion, the story of salmon also highlights the same theme.
McConson, a member of the National Committee of the Chinese People's Political Consultative Conference and honorary dean of the School of Fisheries at Ocean University of China, introduced that most of the salmon in the Asian market are imported from Northern Europe. After quick-freezing and long-distance transportation, the taste of salmon is no longer as fresh as ever. "Unfortunately, China is not suitable for farming salmon because of the high water temperature in the waters of China."
Wang Yongqiang, 61, who retired from the Shandong Institute of Marine Biology last year, is now working with Rizhao-based Wanzefeng Fishery Group to study salmon farming offshore China.
Wang Yongqiang introduced that 120 nautical miles (222 kilometers) east of Rizhao, there is a cold water mass close to the land area of ​​Shandong Province. "After this cold water mass in the Yellow Sea was discovered in the 1950s, we all wanted to engage in pelagic aquaculture here. However, due to the lack of industrialization technology, it has not been realized."
After Wang Yongqiang retired, he cooperated with Wanzefeng to solve related problems together. "A total of 6 research institutes of Ocean University are involved in the research, the most important of which is the Ocean Engineering Institute." In August last year, the country's first aquaculture ship was launched, and the small-scale experimental breeding box was transferred into the cultivated salmon. fish eggs. At the end of March or early April this year, a giant breeding tank with a height of 30 meters and a bottom circumference of 180 meters will begin to sink, and it will be planned to breed 300,000 salmon.
"The cage frame is made of steel, and the steel alone is 1,300 tons. In order to allow it to float up and down flexibly with the change of water temperature, a principle similar to that of a submarine is used, and many barrels with a diameter of 3.5 meters are hung on the cage. , and is equipped with a sophisticated control system." Wang Yongqiang said that this "big guy" used a series of the most advanced technologies and materials, such as net clothing, which is a material imported from abroad and produced in China. Cope with seawater erosion and temperature changes without breaking holes.
In the future, the farming vessel will be able to manage 10 of these giant cages at the same time. According to the calculation of 300,000 fish and 1,500 tons of fish per cage, 10 cages can provide 15,000 tons of fish. "At present, the annual consumption of salmon in China is about 100,000 tons." He said that this aquaculture production has accounted for more than ten points.
Conversion to "agriculture and animal husbandry"
480 million invested in marine ranching
The story of cod skin reflects that Shandong's marine industry is shifting from traditional industries to high-end biomedicine. The offshore aquaculture of salmon is to overcome the natural problem of marine pastures. The construction of this characteristic deep-sea fish pasture will push our province's marine fishery to the deep blue and advance the deep-sea strategic layout.
In January this year, Wang Shouxin, director of the Shandong Provincial Department of Oceans and Fisheries, said at the province's ocean and fishery work conference that practice has proved that promoting the transformation of fishery from "hunting and hunting" to "farming and animal husbandry" is the key to realizing sustainable fishery. The only way to sustainable development. Significant progress has been made in 24 key construction projects proposed by the Provincial Party Committee and the Provincial Government, including the strategy of building "maritime granaries", marine pastures, and "releasing fish and raising water". In 2017, the province's gross marine product reached 1.4 trillion yuan, a year-on-year increase of 8%, accounting for about 19.9% ​​of the province's GDP.
In 2018, it is estimated that the central and provincial finance will invest 2.8 billion yuan in the development of marine and fishery. Among them, 480 million yuan was allocated to build marine pastures and deep-water cages; 160 million yuan was allocated to support the construction of modern fishery parks, aquatic seed industries, and recreational fishery parks. According to the latest plan, by 2020, the province's marine gross product will strive to exceed 2 trillion yuan, accounting for 20.2% of the province's GDP.
"Shandong's coastline is 3,024.4 kilometers long, and the output of aquatic products is 9.5 million tons, including 6.56 million tons of aquaculture products. The pharmaceutical, chemical and other industries have benefited a lot from it." It is already at the leading level in the country. In the future, what Shandong needs to do is to start with the marine aquaculture industry, expand the industrial chain of marine aquaculture, and develop the marine economy. "For example, marine aquaculture requires equipment such as transport ships, then high-end equipment manufacturing can be developed; aquatic products need to be transported, and marine logistics also need to be developed accordingly."
For example, Wanzefeng's giant cage requires high-end steel to build the frame and new materials to make net clothes. The Salmon underground culture system of Oriental Ocean requires the support of automation, optical collection and other equipment. Even the feeding of food requires the participation of professional biologists.
The story of two deep-sea fish is happening, and there will be more stories of fish unfolding along our Shandong coastline in the future.
(Qilu Evening News, Qilu One Point Special Correspondent Gao Han Chen Wei)
---
here is the placeholder text