"Oriental Energy" won the most popular health brand in Hubei market in 2014
---
---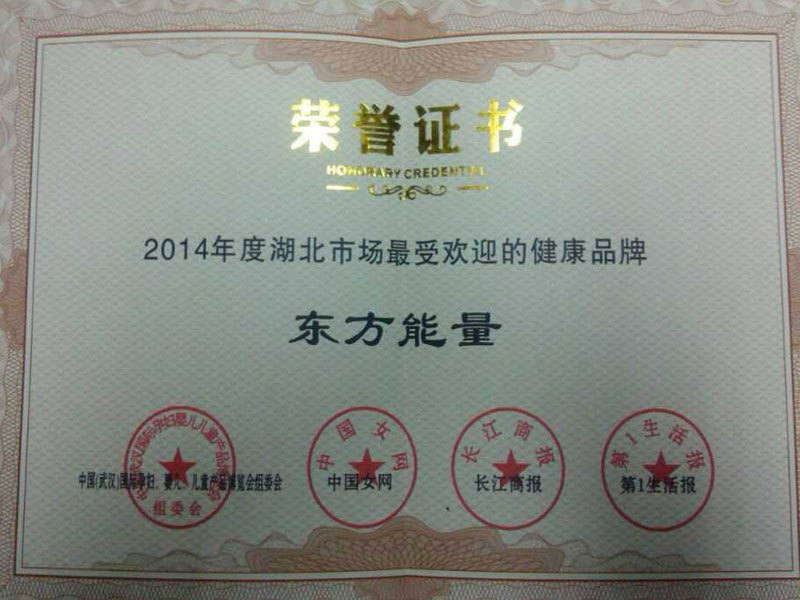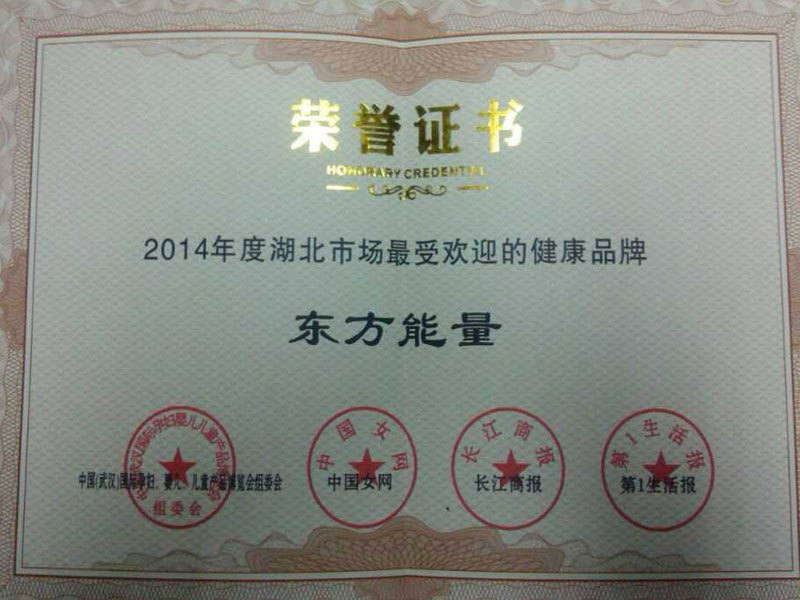 On November 23, the first Hubei Women and Children Service Industry Expo came to an end at the Wuhan International Convention and Exhibition Center. After careful selection by the organizing committee and major authoritative media, our company's "Oriental Energy" brand was rated as "the most popular health brand in Hubei market in 2014".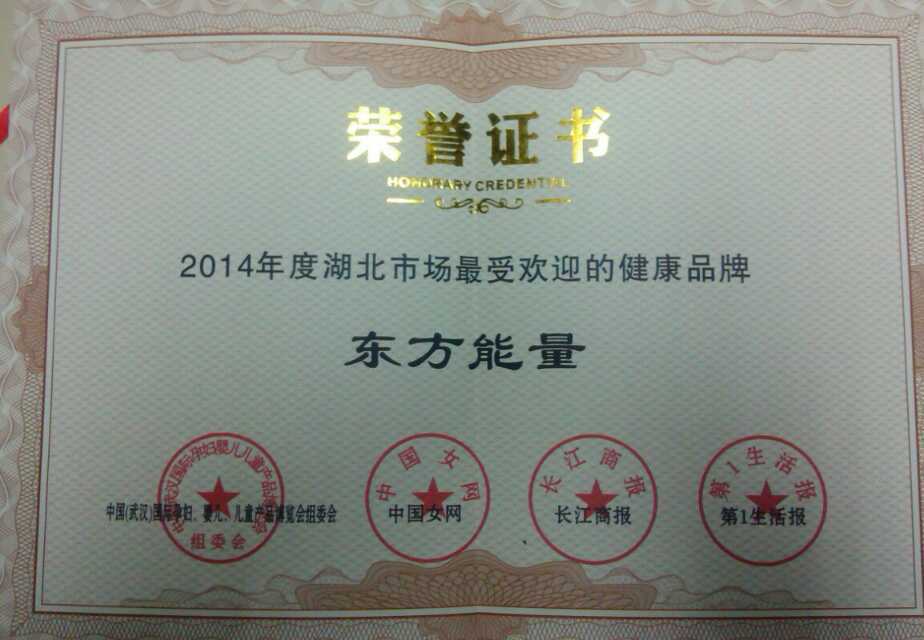 From a famous brand, excellent quality
In the process of brand planning, Oriental Ocean took the "Oriental Energy Pack" product as the product brand of Oriental Ocean, bringing a different positive energy and health experience to the people of Hong Kong City. A slogan of "healthy body and sunshine" made everyone more etched in their hearts.
The "Oriental Energy Pack" product is jointly developed by the Institute of Oceanography of the Chinese Academy of Sciences and the Ocean University of China, and the product has been recognized as a designated product by the National Olympic Sports Center. The company adheres to the advanced business philosophy and management model, guides and cultivates the concept of consumption, seizes the market and develops gradually with the status and advantages of the "functional beverage market".

Fashionable product design, reasonable nutrition, delicious and healthy
In terms of product design, a very user-friendly design is adopted. Words that make you full of confidence are written on each energy pack, so that while replenishing your physical energy, you can also get a magnetic field breath from positive energy in your mood, replenish more energy anytime, anywhere, detonate your vitality, and be very energetic.
Among the Oriental Energy products, Oriental marine collagen accounts for 60%, and the fruit powder (grapefruit, blueberry, carrot) with high nutritional vitamin content is more conducive to the absorption of targeted parts of the human body.
Micro Mall: http://wap.koudaitong.com/v2/showcase/homepage?alias=1c2naaj03
---
here is the placeholder text