Shandong vigorously promotes the construction of "maritime granary", and Oriental Ocean is valued
---
---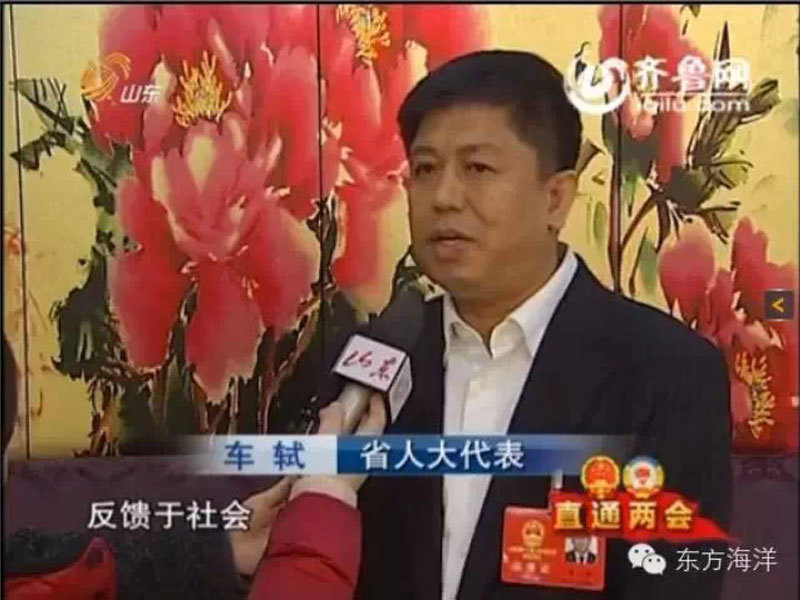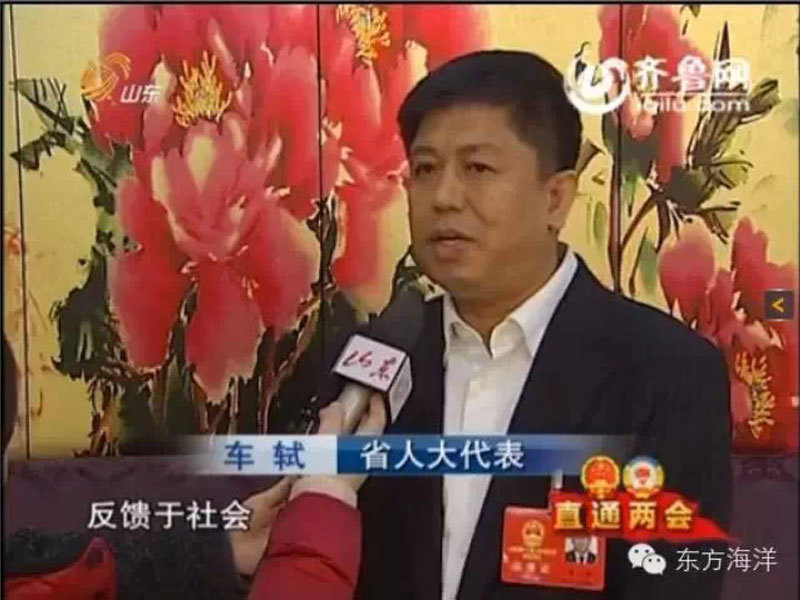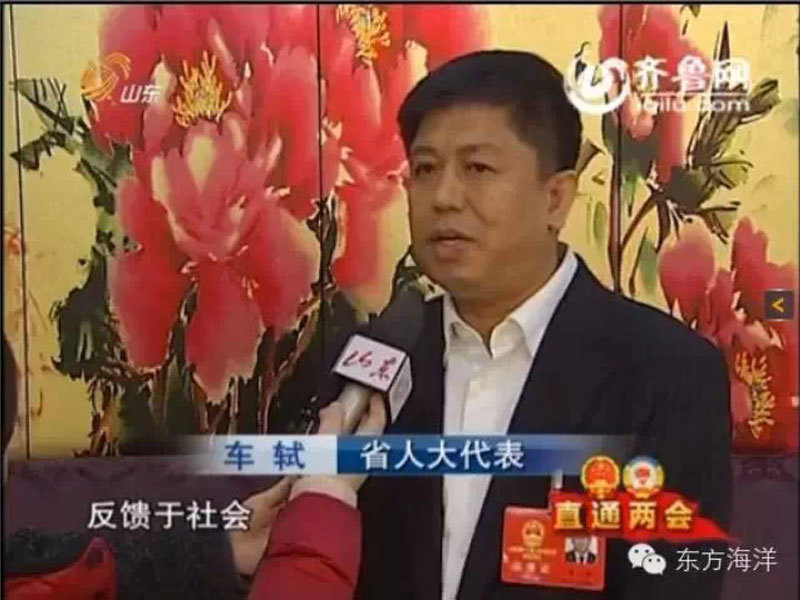 On the afternoon of January 30, when Guo Shuqing, Governor of Shandong Province, participated in the meeting of the Yantai delegation of the Provincial People's Congress, he listened to the relevant suggestions put forward by Chairman of Oriental Ocean, Che Shi, on the strategy of building a "granary at sea" in Shandong.
With the increasingly serious constraints on arable land and freshwater resources, the role of fisheries in ensuring food supply and maintaining water ecology has become increasingly prominent. The production of 1 kg of fish only consumes 1.5 kg of grains, while the production of 1 kg of beef needs to consume 7 kg of grains. Many filter-feeding fish can not consume grains, but only rely on ingesting phytoplankton to transform into high-quality protein, aquatic product protein The content is about 2 times the protein content of grains. Shandong is surrounded by the sea on three sides, with a coastline of 3,345 kilometers, accounting for about 1/6 of the country.
In recent years, the pace of transformation and upgrading of Shandong's fishery industry has been accelerating, and ten dominant industries such as sea cucumber, prawns, scallops, and kelp have been formed. In 2014, Shandong initially estimated that its total grain output was 91.93 billion catties, while aquatic products reached 9 million tons. According to Shandong's "Implementation Opinions on Promoting the Construction of "Marine Granary", by 2020, the province will strive to achieve a total output of 10 million tons of aquatic products, with a protein equivalent of 40 billion kilograms of grain; the province's per capita aquatic product possession will reach 100 kilograms , providing 40% of animal protein for urban and rural residents.
To build a "maritime granary", Shandong will take leading enterprises as the leading role to focus on cultivating five leading industries of aquaculture, fishery proliferation, marine fishing, aquatic product processing, and fishery leisure, and actively promote the construction of modern fishery parks, marine pastures, and ocean-going fisheries. , the construction of cold chain logistics for aquatic products, and the construction of recreational fishing bases are five key projects.
As one of the leading fishery enterprises in Shandong, Dongfang Ocean currently owns 40,000 mu of seabed pastures, forming a complete industrial chain of seafood farming, aquatic product processing, cold chain logistics storage of aquatic products, etc., and has deep processing seafood using high-tech Become the deep processing ability such as collagen. In addition to this, Oriental Ocean has increased recreational fishing since last year.
Che Shi, chairman of Oriental Ocean, suggested that to develop marine resources, we must change the past mode of overfishing and only primary processing, adhere to scientific and technological innovation, and use high technology to further process fishery resources. The breadth, depth and rationality of marine fishery resources development depends on how many high-techs are applied to marine fishery. In addition, a perfect marine fishery industry platform should also be formed. At present, many family farmers are in difficulty, and to make safer marine products, large-scale and standardized leading enterprises are needed. As a listed company, Oriental Ocean has the advantage of integrating resources. The company is seeking technology and cooperation worldwide, including high-tech marine biotechnology, to move towards a more rational and in-depth development of marine resources.
---
here is the placeholder text