Deputy Minister of Agriculture Yu Kangzhen and Vice Governor Zhao Runtian visited the company
---
---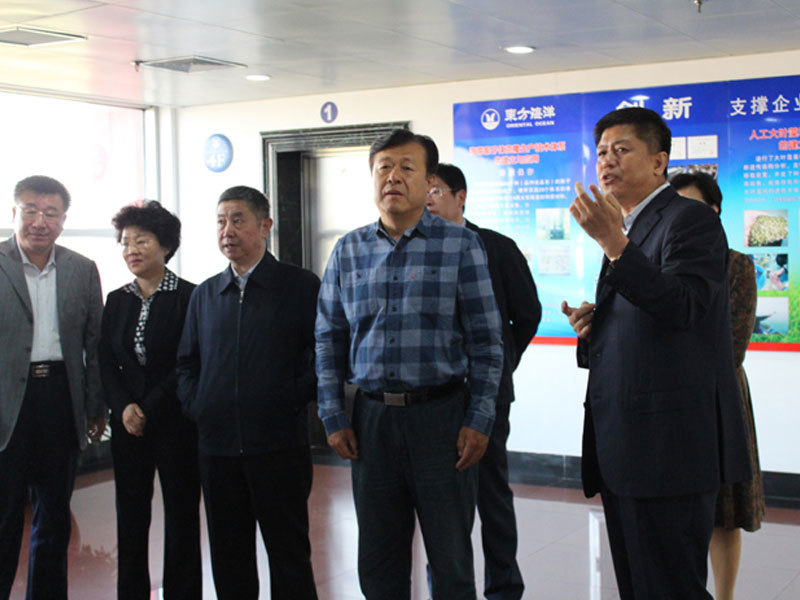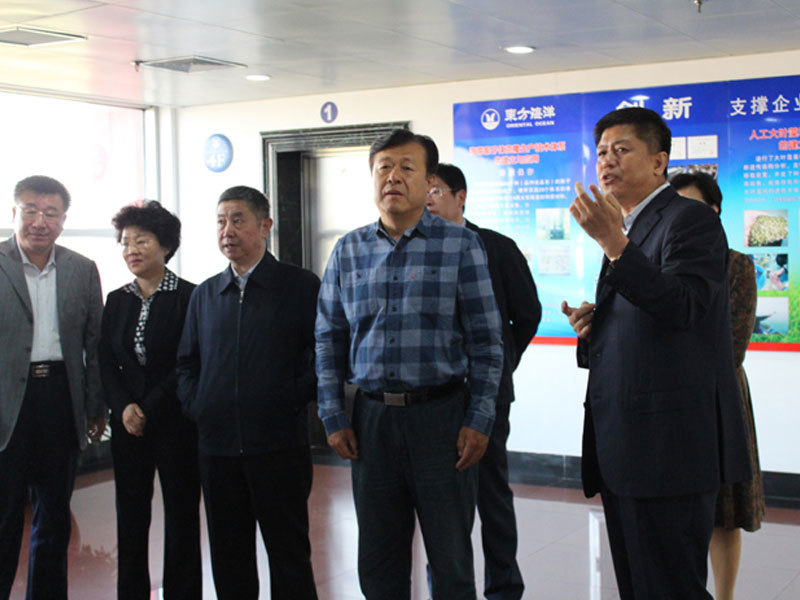 On the morning of October 9, 2015, Yu Kangzhen, Vice Minister of Agriculture, Zhao Runtian, Vice Governor, Zhao Xingwu, Director of the Fisheries and Fisheries Administration of the Ministry of Agriculture, Zhang Xianliang, President of the Chinese Academy of Fisheries, and Wang Shouxin, Director of the Provincial Department of Oceanography and Fisheries, etc. During the inspection of Dongfang Ocean, Yantai Mayor Zhang Yongxia and Vice Mayor Xu Shaoning visited the product exhibition hall, inspected the salmon farming and visited the seaweed center.
Vice Minister Yu Kangzhen fully affirmed Shandong's achievements and experience in developing modern fisheries in recent years. He pointed out that it is necessary to focus on the restoration and protection of fishery resources, strengthen the construction of marine pastures, and do a good job in fishery proliferation and breeding. Accelerate the transformation and upgrading of the fishery industry, and strive to improve the quality and efficiency of fishery development.
As a leading fishery enterprise cultivated by Shandong's construction of "marine granary", Oriental Ocean has always adhered to the development idea of ​​"science and technology", cooperated with Ocean University of China, Institute of Oceanography, Chinese Academy of Sciences and other large institutes, and has the national seaweed and sea cucumber engineering technology research There are more than 10 national and provincial scientific and technological innovation platforms such as the center. At present, it has 48,000 mu of seabed pastures, forming a complete industrial chain of seafood farming, aquatic product processing, aquatic product cold chain logistics storage, etc., and has deep processing capabilities such as using high-tech deep processing seafood to become collagen. It took the lead in introducing the Norwegian Atlantic salmon factory farming technology and equipment in the country, and created a circulating water automatic farming system with independent intellectual property rights and international advanced level. The farming scale has reached 80,000 square meters. At the same time, Dongfang Ocean has also completed the genome sequencing and mapping of the world's leading kelp organisms. At present, the company is seeking technology and cooperation around the world, including high-tech marine biotechnology, to move towards a more rational and in-depth development of marine resources.
---
here is the placeholder text