2015 "Fisherman Fishing" Series "China Sports Lottery-Oriental Ocean Cup" National Invitational Tournament Grand Opening
---
---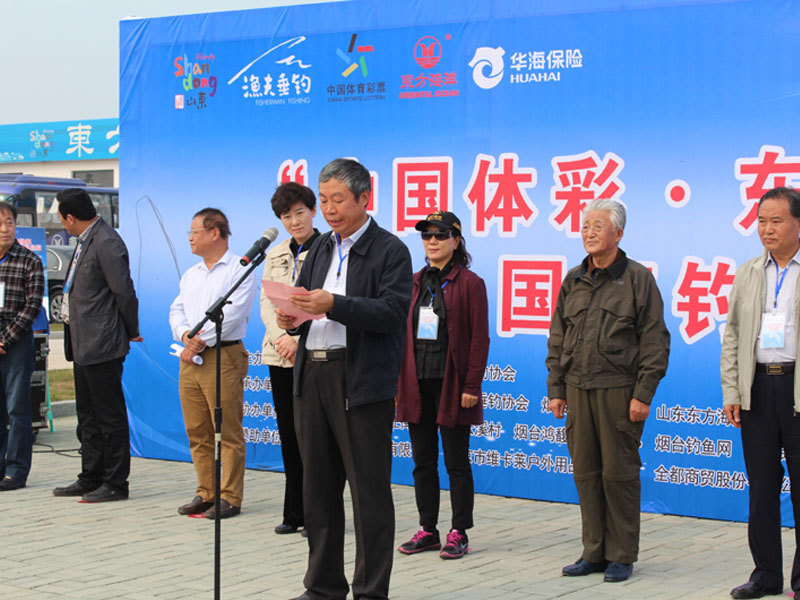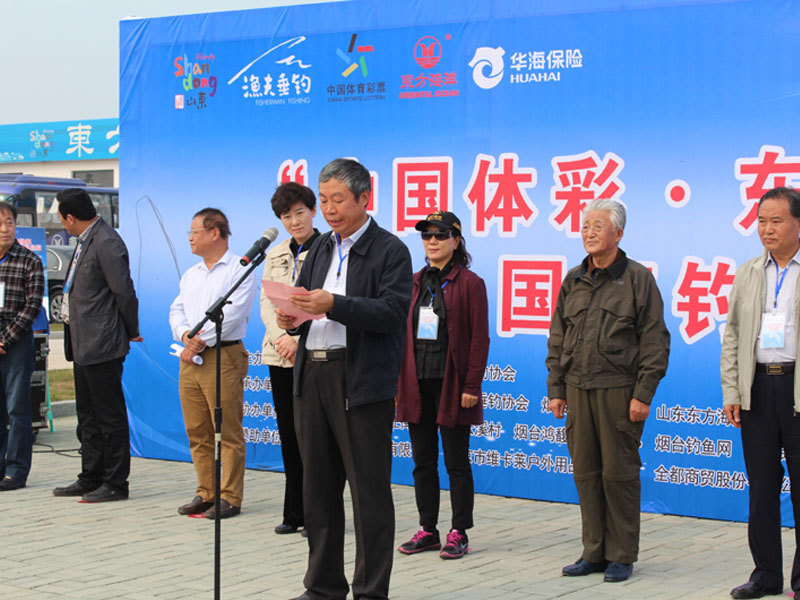 The 2015 "Fisherman Fishing" series "China Sports Lottery-Oriental Ocean Cup" National Sea Fishing Invitational Tournament kicked off on October 19 at the Oriental Ocean Muping Leisure Fishing Base. Former Deputy Minister of Agriculture, Chairman of China Leisure Fishing Association Qi Jingfa, Honorary Chairman of Shandong Fishery Association Hou Yingmin, Deputy Director of National Aquatic Products Promotion Station Wang Defen, Deputy Director of Shandong Ocean and Fishery Department Song Jibao, Deputy Mayor of Yantai Municipal Government Yang Li and other leaders attended the opening ceremony.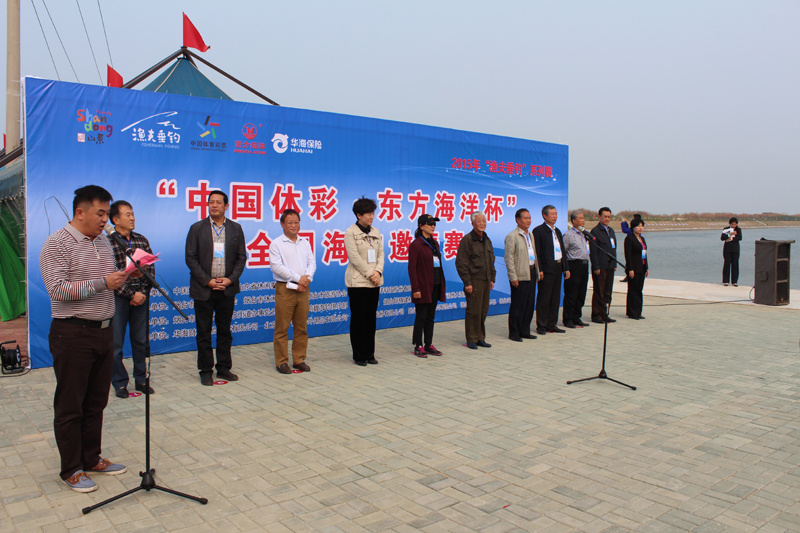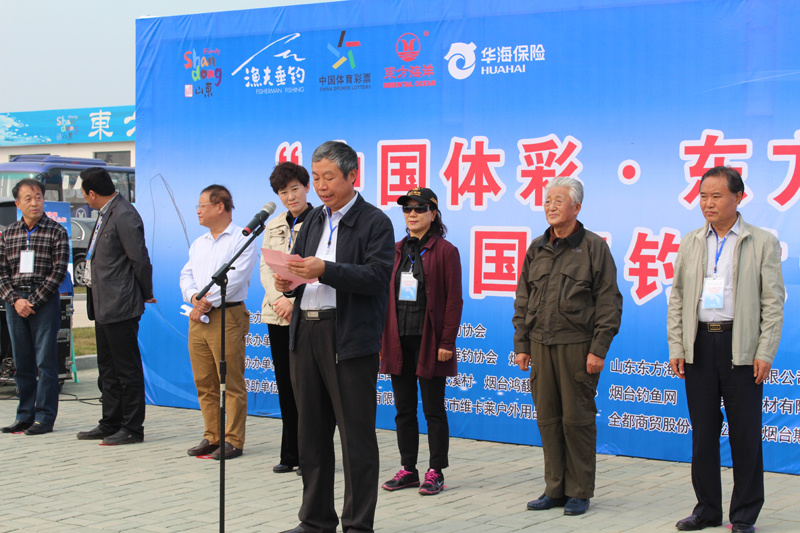 Deputy Director Song Jibao delivered the opening speech
This competition was attended by more than 60 sea fishing masters from various provinces and cities such as Beijing, Liaoning, Shandong, Hainan, Zhejiang and more than 60 athletes from 20 sea fishing clubs. After two days of competition, six individual prizes will be decided. Name, three group awards.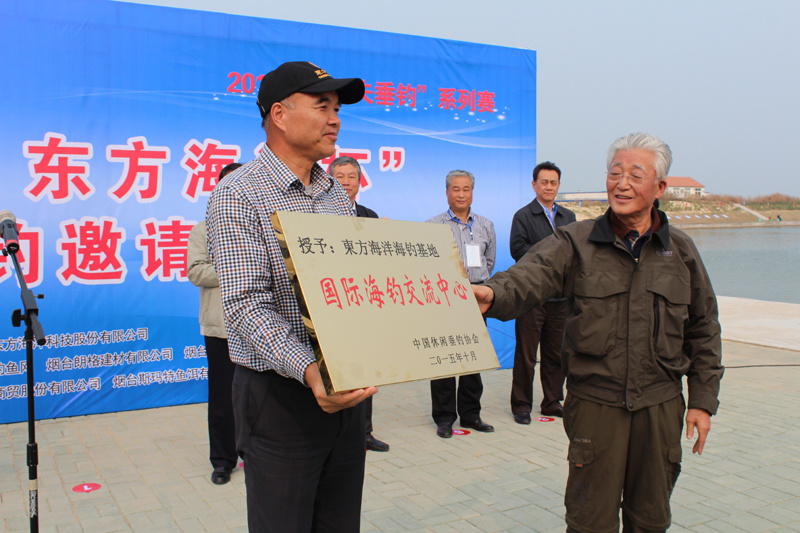 Chairman Qi Jingfa awarded the license to the International Sea Fishing Exchange Center
The Muping Yunxi Fishing Base has more than 690 hectares of artificial reefs, more than 200 acres of standardized seawater fishing ponds, and more than 40 acres of onshore supporting service areas; the fishing ground has a coastline of more than 1,500 meters, and is equipped with more than 30 standardized sea fishing boats and unique equipment. The characteristic Norwegian salmon (Atlantic salmon) professional lure fishing pond, with more than 50 professional sea fishing lure ponds, more than 300 shore fishing positions, 1 offshore fishing platform and 2 offshore fishing cages; It is a comprehensive leisure resort park with the theme of leisure fishing, sea exploration, beach entertainment, sea treasures breeding and sightseeing, special catering and accommodation. After on-site review and acceptance by experts at all levels, it has met the requirements of the International Sea Fishing Exchange Center and the Shandong Provincial Provincial Leisure Sea Fishing Demonstration Base. In order to better develop the leisure fishing business, build a leisure fishing service platform for domestic and foreign fishing enthusiasts, promote exchanges and cooperation in the fishing industry, and lay the foundation for building a characteristic brand of Yantai Haiyu.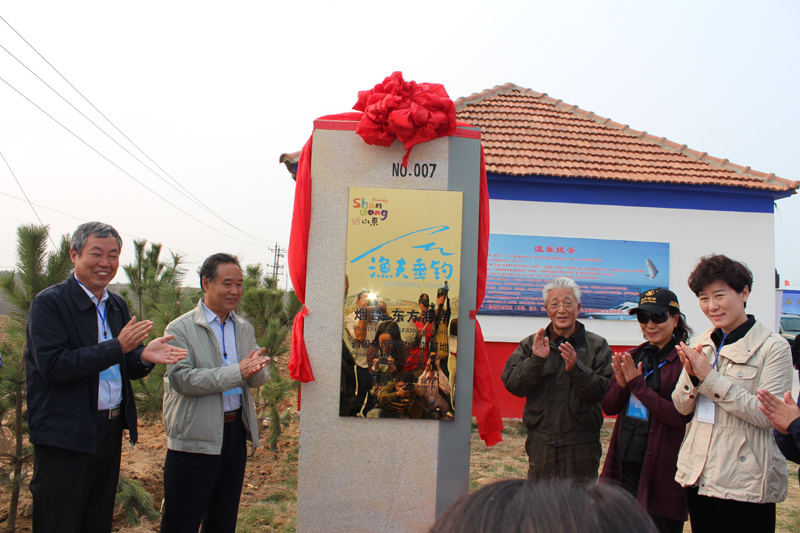 Inauguration Ceremony of Provincial Leisure Sea Fishing Demonstration Base
---
here is the placeholder text