Ocean Ranch Sea Cucumber Direct Selling Festival--Netizens will inspect on-site for you, so that you can buy with confidence
---
---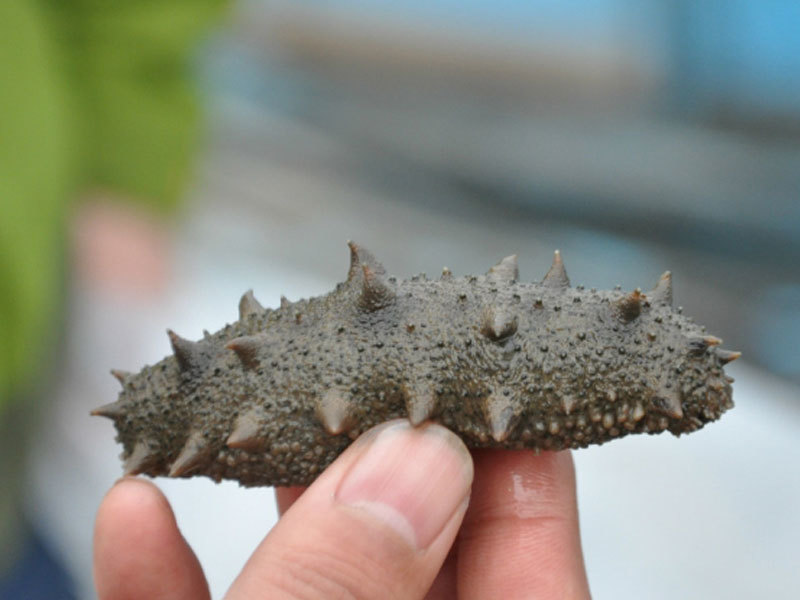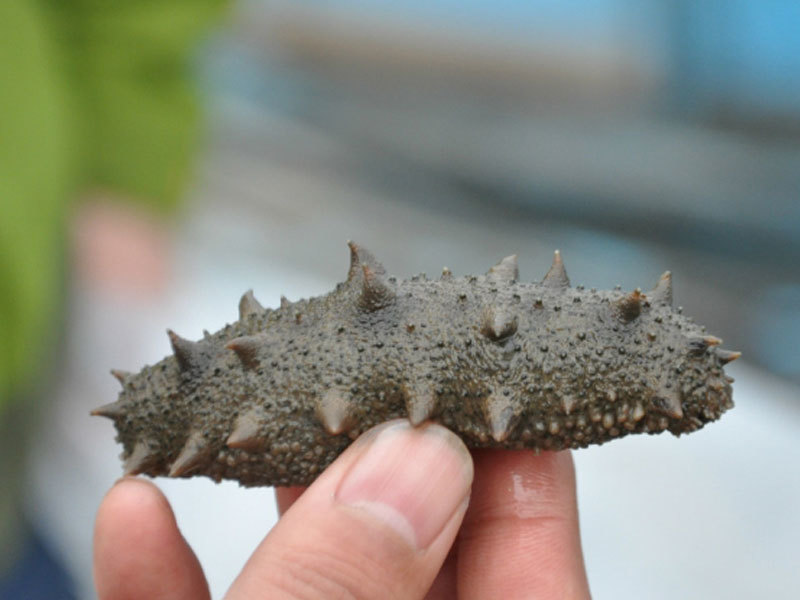 On the 11.1st, the Sea Cucumber Direct Selling Festival of Oriental Ocean Ocean Ranch officially kicked off. On this day, we organized the food netizens of Yantai Forum to inspect the whole process of sea cucumber from fishing to processing, so that everyone can buy products that are truly assured .
In the morning, with the early morning sun, our team set off. The staff answered the common sense of sea cucumber purchase for everyone in the car, and chatted about everyday life.
After about two hours' drive, we arrived at Furong Island in Laizhou, one of the marine ranches of Oriental Ocean. The ranch is located in the Taiping Bay waters of Laizhou City. The sea area covers an area of ​​more than 15,000 mu. The company invested more than 150 million yuan. Carry out artificial reef projects, optimize the seabed environment, and build marine pastures. The water here is fresh and the seabed is rich in algae, which provides excellent conditions for the growth of sea cucumbers. As soon as they arrived at the destination, everyone hurriedly got off the bus, ready to see the salvage and processing of this sea cucumber.
It just so happened that a batch of sea cucumbers just came ashore, and everyone gathered around to see how different our sea cucumbers were.
Look, just pick any one is so plump.
Couldn't resist leaving you a close-up.
Oh, don't worry, then please get on the boat, let's go out to sea to see
Netizens took out their mobile phones to record the divers' hard work. It is also a witness to the on-site fishing of our wild sea cucumbers.
After visiting the live ginseng fishing, there are surprises on the shore.
Salmon, sea cucumber, fresh and delicious food that can only be eaten in the Oriental Ocean.
Children love to eat, and the taste is definitely not wrong!
Line up to order!
After a simple treatment (gut removal - boiled - cooled), everyone can take it home.
After initial processing, our sea cucumbers are still firm and succulent.
Returning with a full load, I feel great.
The harvest season of sea cucumber is divided into spring and autumn every year, and each catty of fresh sea cucumber can generally be weighed 2-4. No amount of advertising can compare to what you see with your own eyes. If you still have any concerns, we welcome you to join our on-site tour team during the fishing season. The registration number is 4007002086 or 05356929298. Since fresh ginseng cannot be transported, we provide online ordering of frozen boiled fresh ginseng at 499 yuan/catties. There are also various ready-to-eat and light-dried varieties for you to choose from.
Oriental Ocean official mall address: http://002086.cn/
Jingdong Mall Oriental Ocean Fresh Flagship Store Address: http://dongfanghaiyang.jd.com/
No. 1 shop, Oriental Ocean Store Address: http://sanwen.yhd.com/
Go to the home menu to buy
---
here is the placeholder text