What are the precautions for eating seafood
---
---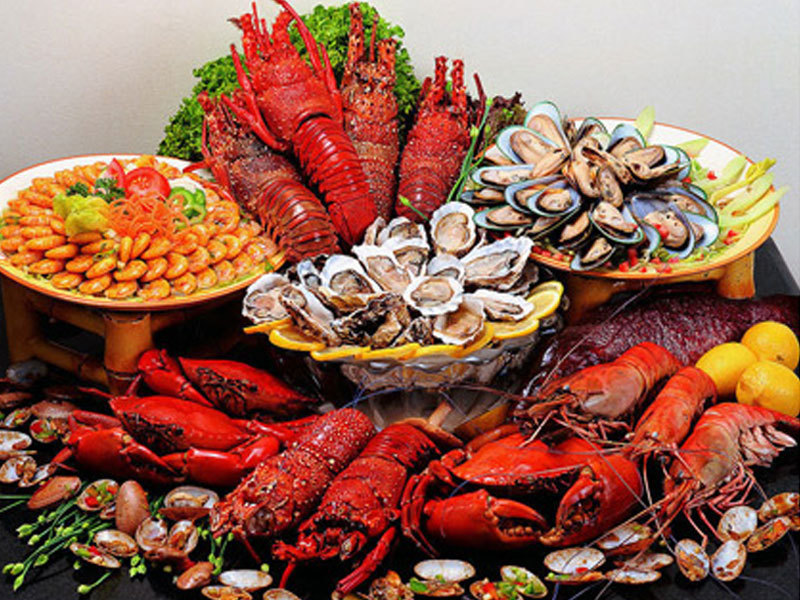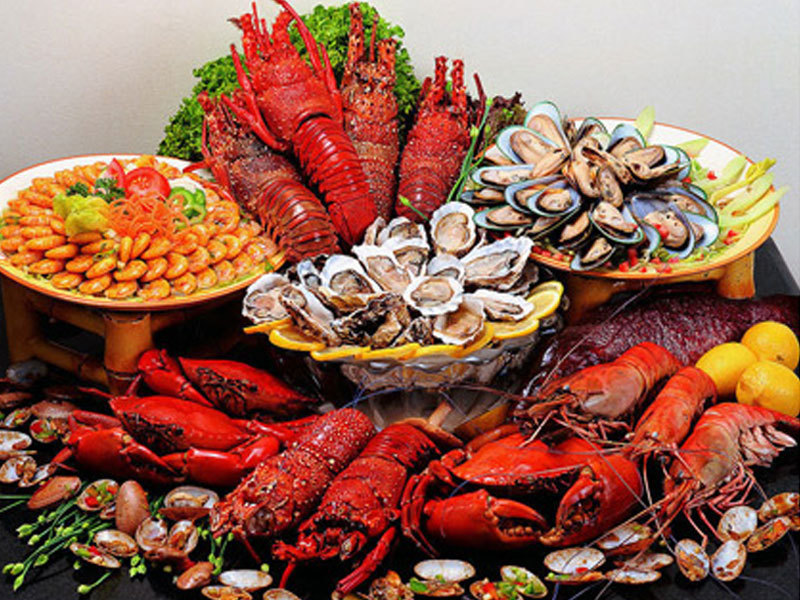 As a fresh seafood ingredient, seafood is widely loved by many female friends. It is rich in protein and nutrition, but does not produce more fat. It is indeed the best food that can satisfy the tongue without affecting the body. But what should you pay attention to when eating seafood?
Seafood vitamin C can be poisoned when eaten with it
A variety of seafood, such as shrimp, crab, clams, oysters, etc., all contain the chemical element arsenic. The levels are generally small, but increasing environmental pollution may have pushed the levels of arsenic in these animals to higher levels. The compound valence of arsenic contained in shrimp is pentavalent. Under normal circumstances, pentavalent arsenic is not harmful to the human body. In theory, high doses of vitamin C (over 500 mg of vitamin C at one time intake) and pentavalent arsenic will be converted into toxic trivalent arsenic (that is, "arsenic") through complex chemical reactions. Trivalent arsenic can cause human poisoning when it reaches a certain dose.
Eating seafood and fruit together will cause abdominal pain
Fish, shrimp, crab and other seafood are rich in nutrients such as protein and calcium (calcium food). Fruits contain more tannic acid. If you eat fruit immediately after eating seafood, it will not only affect the body's absorption of protein, but the calcium in seafood will also combine with the tannic acid in fruit. The formation of insoluble calcium will stimulate the gastrointestinal tract, and even cause abdominal pain, nausea, vomiting and other symptoms. It is best to eat at least 2 hours apart.
Drinking tea after eating seafood causes stones
The reason why you should not drink tea after eating seafood is similar to the reason why you should not eat fruit. Because tea also contains tannic acid, it can also form insoluble calcium with calcium in seafood. Eating seafood before or after eating seafood increases the chance of calcium binding to tannic acid. Therefore, it is best not to drink tea when eating seafood. In the same way, it is also best to have an interval of more than 2 hours.
Undercooked seafood contains bacteria
The bacteria in seafood are mainly Vibrio parahaemolyticus, which have strong heat resistance and can only be killed above 80 °C. In addition to bacteria from the water, parasite eggs and bacterial and viral contamination from processing may also be present in seafood. Generally speaking, it takes 4-5 minutes to cook in boiling water for complete sterilization. Therefore, you must be careful when eating seafood that is not cooked by heating, such as "drunk crab", "raw sea urchin", and "seafood marinated in soy sauce (oil food)", and ensure the freshness and hygiene of the fish when eating sashimi.
Chilled shrimp should not be boiled
Any seafood can only be made into dishes such as steamed and blanched when it is in a highly fresh state. Unlike meat, aquatic seafood contains many bacteria that are resistant to low temperature, and the protein is decomposed very quickly. If it is placed in the refrigerator for a long time, the bacterial content of the shrimp body will increase, and the protein has been partially denatured, resulting in the production of amine substances. No matter what, it will not achieve the taste, flavor and safety of live shrimp, and of course it is not suitable for Boiled to eat. However, chilled shrimp can be sautéed or fried at high temperature and still taste delicious.
---
here is the placeholder text