Sea cucumber, a good product in winter
---
---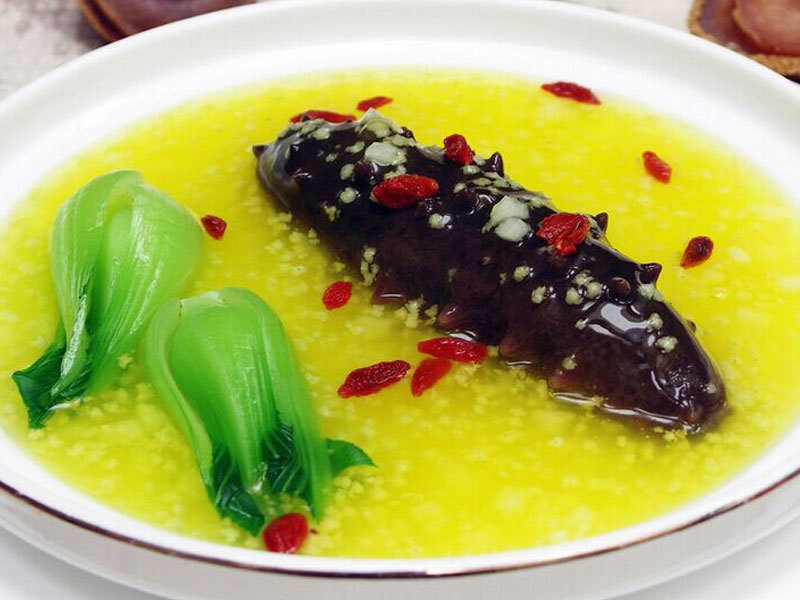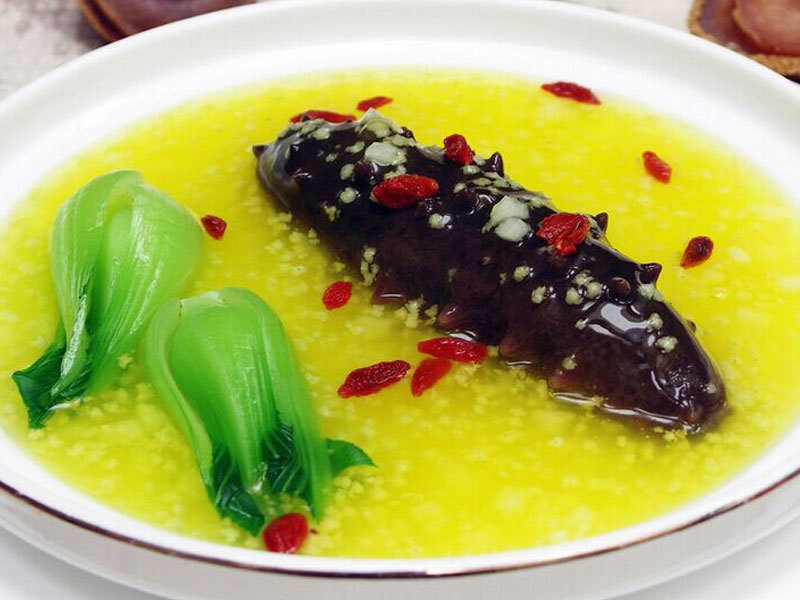 "Eat some sea cucumbers! Eat sea cucumbers in winter to not catch a cold!" Do you often encounter such propaganda or advice in your life? Eating sea cucumbers in winter is really a "big tonic" recipe?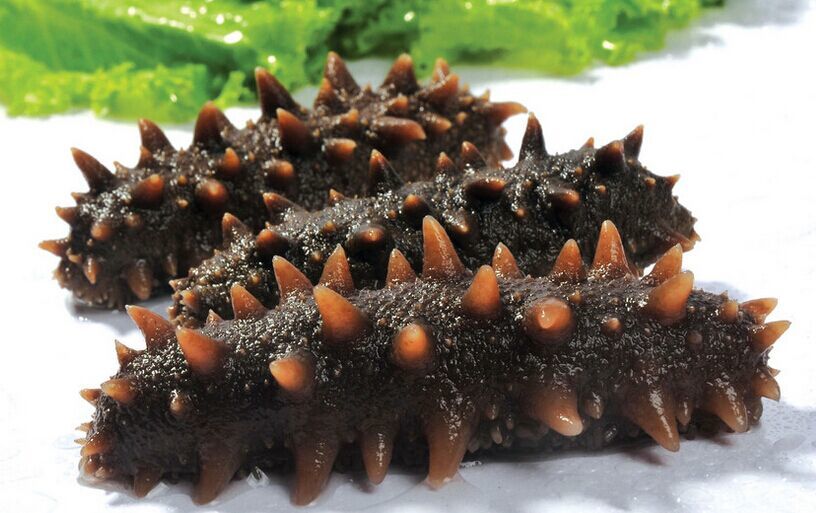 Who should eat sea cucumber?
Diabetic patients, people who often stay up late and are upset, are weak, and have dry face, mouth and eyes should eat it best.
It is worth noting that people with deficiency of the spleen and stomach are not suitable for eating sea cucumber, so people who often have diarrhea and eat a bloated stomach are not suitable for using sea cucumber to nourish. People with allergies should also eat sea cucumber with caution.
When to eat sea cucumber? In the morning? In the evening?
It is recommended to eat 1 piece of sea cucumber for breakfast every day. For breakfast, sea cucumber can be dipped or chopped into porridge. This way of eating not only makes breakfast more convenient and nutritious, but also more conducive to the absorption of sea cucumber nutrition by the gastrointestinal tract.
Precautions for eating sea cucumber:
There are various ways to eat sea cucumber. Be careful not to eat it with fruit. Because sea cucumber contains high collagen, whether it is fresh sea cucumber or dried sea cucumber hair products, it is not easy to digest. Therefore, it is recommended that children and the elderly eat sea cucumber. , it should be slightly better to heat the sea cucumber.
Fresh sea cucumbers should not be eaten directly, because fresh sea cucumbers contain a large amount of solitary parahaemolyticus bacteria, which have strong heat resistance and can be killed only at temperatures above 90 degrees. Soaking and processing can not completely kill its bacteria, so it is not recommended to eat raw or fresh sea cucumbers.
The light way to eat is the most nutritious way to eat sea cucumber. Here are five ways to eat it:
1. Sea cucumber porridge: For breakfast, sea cucumber can be chopped and cooked in porridge. Before making sea cucumber porridge, boil the rice porridge, then put the chopped sea cucumber into the porridge, add a small amount of salt and sugar, and an appropriate amount of shredded ginger, and boil it for 5 minutes before serving.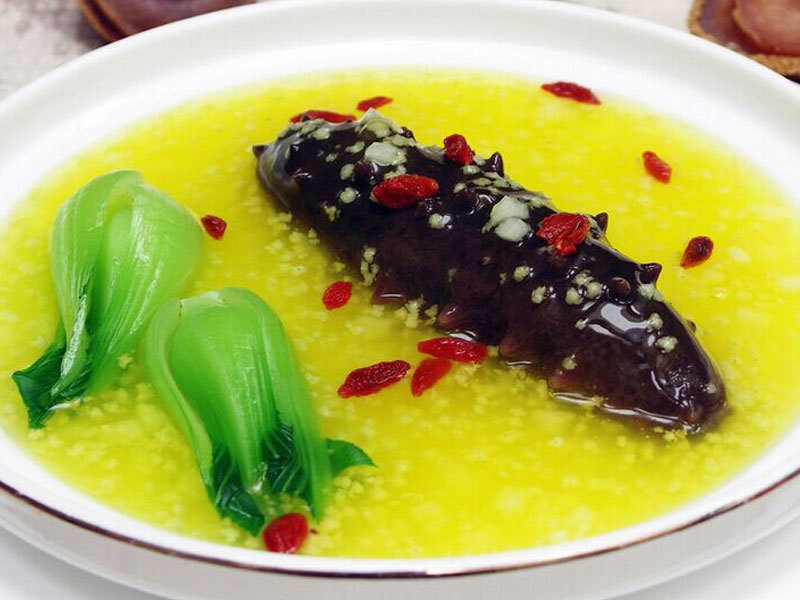 2. Sea cucumber egg custard: Chop a small amount of sea cucumber fungus and put it into the stirred egg to steam the egg custard, which has a good effect of nourishing yin and nourishing blood. And the soft and smooth taste is especially suitable for children's tastes.

3. Dipping food: Eat one every morning, you can dip it in honey, sugar (diabetic patients are not recommended to use this method of eating) or soy sauce, the taste is better, and it has the effect of strengthening the body all year round.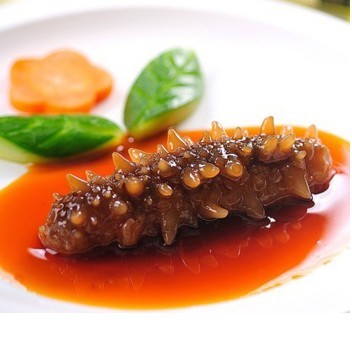 4. Sea cucumber clear soup: Put the soaked sea cucumber whole or cut into sections and boil it, and adjust it according to personal taste.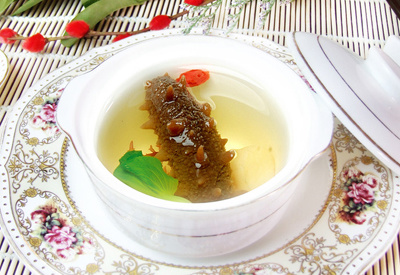 5. Sea cucumber and mushroom soup: use sea cucumber mushrooms, magnolia slices, and small shrimp to cook soup, which is an ideal tonic for middle-aged and elderly people.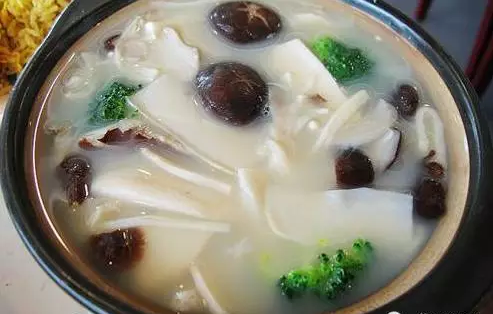 We promise to all customers that Oriental Ocean Sea Cucumber does not contain any additives, you can eat it with confidence
---
here is the placeholder text