There's nothing better than salmon with wine
---
---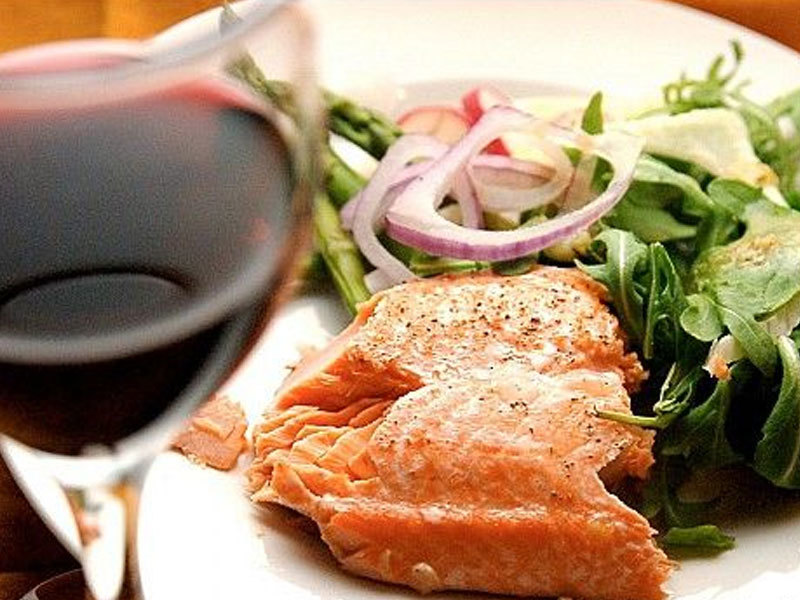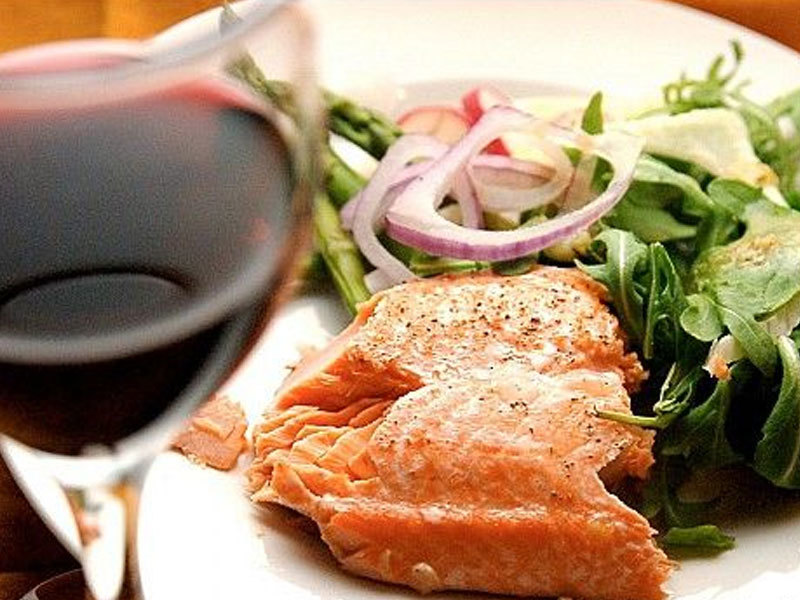 1. Basic knowledge of salmon pairing with wine
Typically, full-bodied white wines such as oaked Chardonnay, Viognier, Marsanne, White Rioja and Burgundy ( White Burgundy), etc., when paired with salmon, can achieve wonderful results. In addition, depending on the cooking method and seasoning, you can also pair salmon with rosé or even red wine (low tannin and light body).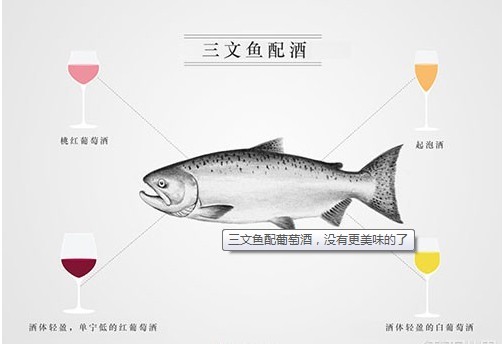 2. Grilled Salmon with Wine
A slow-roasted, light-tasting salmon tastes soft and delicate; a salmon that's closer to a grilled steak will have a crispier and drier flesh. But anyway, the grilled salmon was soft and kind of mushy.
For grilled salmon, pair it with oak-aged or long-aged white wine, allowing the citric, stone fruit, or toasty flavors of the wine to "glamorize" the salmon, enriching the fish's aroma and softening its texture. Eligible full-bodied white wines include California Sonoma Coast or Central Coast Chardonnay, Paso Robles Viognier, Rioja aged white wine, Sicily oak-aged Trebbiano/Chardonnay blends, Victorian Chardonnay (such as the Mornington Peninsula Chardonnay), and Hunter Valley Sémillon. All of these wines are rich in taste, and when paired with salmon, they create a fuller, more intense taste experience.
If you prefer elegant and fresh white wines with subtle grassy notes, choose a Sardinian Vermentino, a Loire Valley Sauvignon Blanc or a Mâconnais Chardonnay . The refreshing taste of these wines contrasts with the richness of the salmon to better remove the greasy taste and increase the appetite.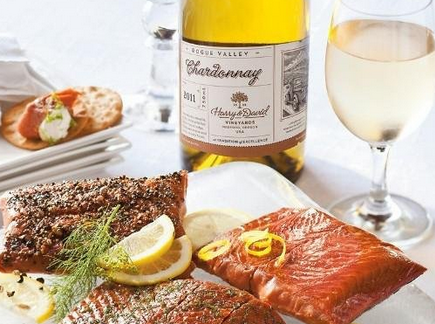 Salmon with red wine
Some red wines work well with full-flavored, firm-fleshed fish dishes, such as salmon, and the secret is to choose a wine with low tannins to prevent the fish from tasting metallic. Red wines that meet this requirement include base-level Valpolicella, mainly from Corvina; Gamay, mainly from the Beaujolais region of France; Prieto Prieto Picudo, from Spain; and Lambrusco, a red sparkling wine from Italy.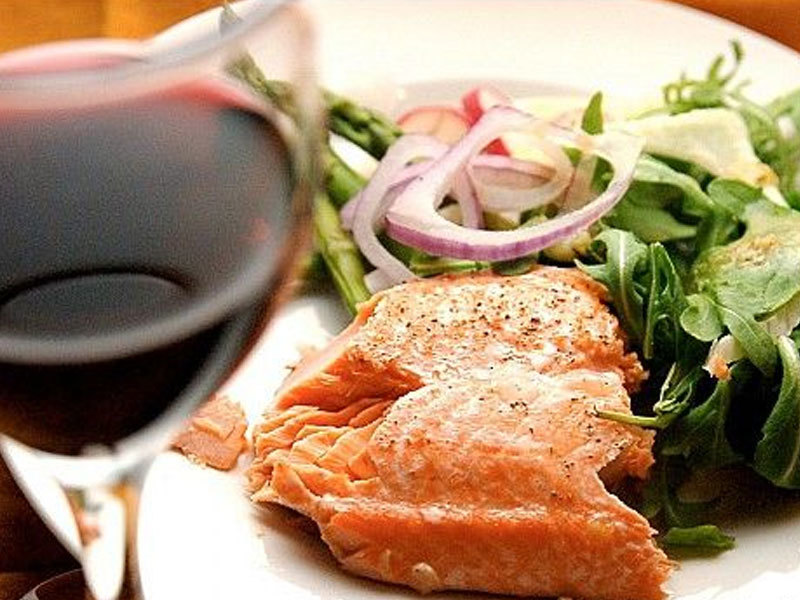 3. Choose the wine pairing according to the cooking method and seasoning of the salmon
1. Pan-fried salmon
Start by brushing the salmon fillets dry, then place them in a pan with a layer of vegetable oil, skin side down. The fried salmon is firm and crispy, similar to steak.
Suitable wines to pair with:
(1) Grenache rosé wines, such as Tavel;
(2) Beaujolais (a light-bodied Gamay wine);
(3) Valpolicella;
(4) Carignan;
(5) Lambrusco (Lambrusco pink is especially suitable).
2. Smoked Salmon
It's a rich-tasting salmon that's rarely eaten on its own, but rather served with toast (possibly with avocado), or with bagels, cheese, and salty capers, it's a popular breakfast favorite. When pairing wine with smoked salmon, choose a wine with enough acidity and enough flavor to "hold up" the salty smokey flavor of the salmon.
Suitable wines to pair with:
(1) rosé sparkling wine;
(2) A full-bodied rosé wine.
3. Honey Salmon
There are many variations of this salmon, but what they all have in common is that they are cooked with sweet condiments such as brown sugar, pineapple juice, agave, or honey, which give the salmon a luscious glaze on the outside.
Suitable wines to pair with:
(1) Lambrusco (sweet or semi-dry);
(2) Full-bodied rosé wine;
(3) White Musk (ie Moscato);
(4) Dry Riesling;
(5) Torrontés;
(6) Gewürztraminer;
(7) Pinot Noir (white wine made from the red grape variety Pinot Noir).
Pay attention to the official mall and enjoy the fresh and delicious taste
TEL: 4007002086
---
here is the placeholder text