The Oriental Ocean: Kelp genome research and genetic breeding are fruitful
---
---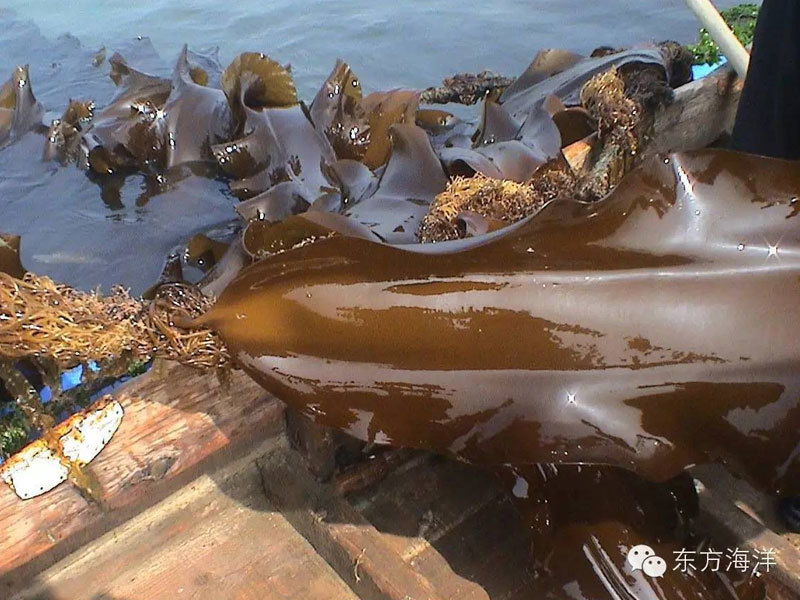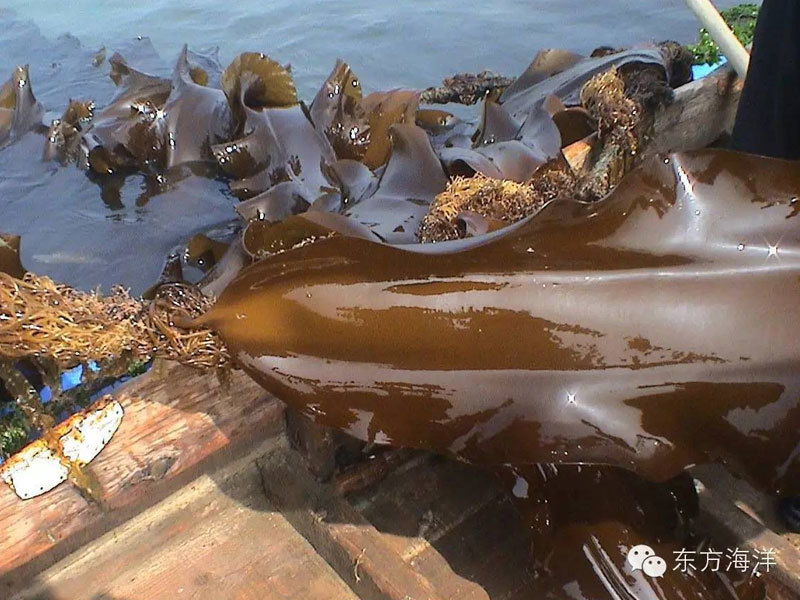 The Oriental Ocean seaweed research and development team cooperated with Professor Yang Guanpin of Ocean University of China. After the recent completion of the whole genome sequencing of kelp (Saccharina japonica), they conducted an in-depth analysis of the genome data, established a genome sequence information platform, and used the genome data to develop high-throughput development. More than 120,000 microsatellite markers have been collected, providing a large number of available molecular marker resources for kelp genetics research. In addition, the isolated population of kelp gametophytes was genotyped by restriction-site associated DNA (RAD) sequencing technology, a large number of SNP markers were developed, and the world's first high-density SNP marker for kelp was constructed. linkage map.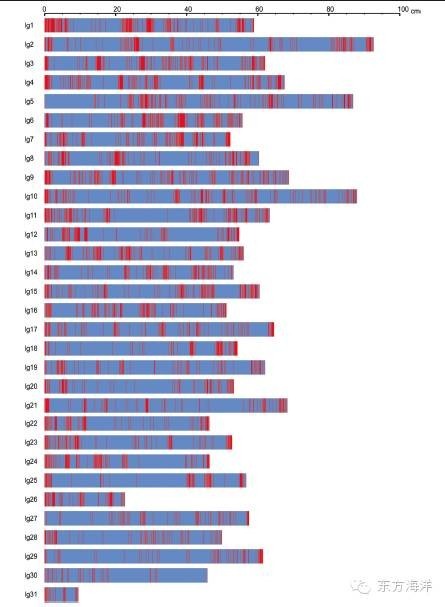 Laminaria SNP linkage map pattern
Focusing on the key technologies of kelp breeding, the R&D team has established a modern molecular breeding technology system based on molecular markers such as microsatellites and SNPs and genomics technology based on in-depth analysis of its genomic information and the use of molecular markers obtained in batches. These achievements have promoted the progress of seaweed genetics research and breeding technology in my country (the world), provided technical and data reserves for molecular design and breeding of kelp, improved the level of kelp genetics and breeding as a whole, and will greatly advance the process of kelp breeding.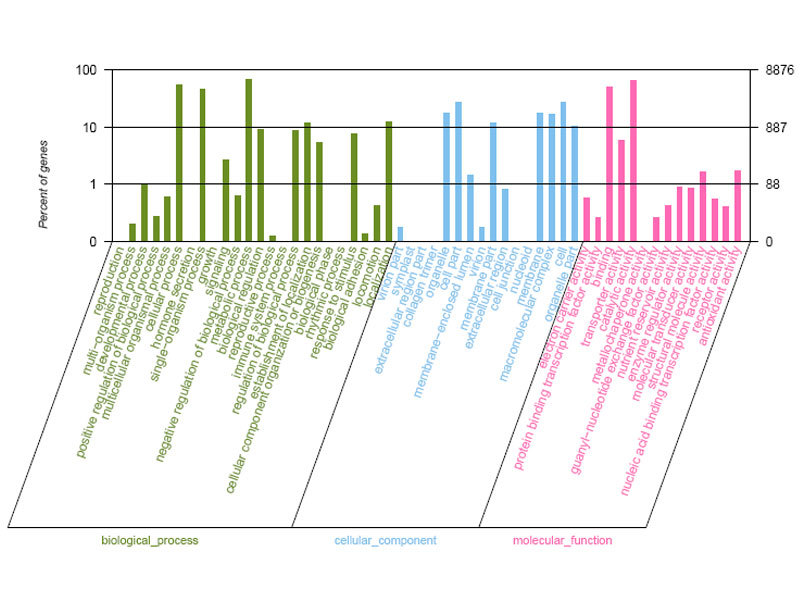 Shandong Dongfang Ocean Technology Co., Ltd. has national and provincial R&D platforms such as the National Seaweed and Sea Cucumber Engineering Technology Research Center, the Seaweed Genetics and Breeding Center of the Ministry of Agriculture, and the Shandong Provincial Key Laboratory of Seaweed Genetics, Breeding and Cultivation Technology. It is a national-level kelp seed farm. It has a domestic first-class large-scale seaweed germplasm resource bank, and its kelp breeding and breeding technology have always been at the leading level in the same industry in the country.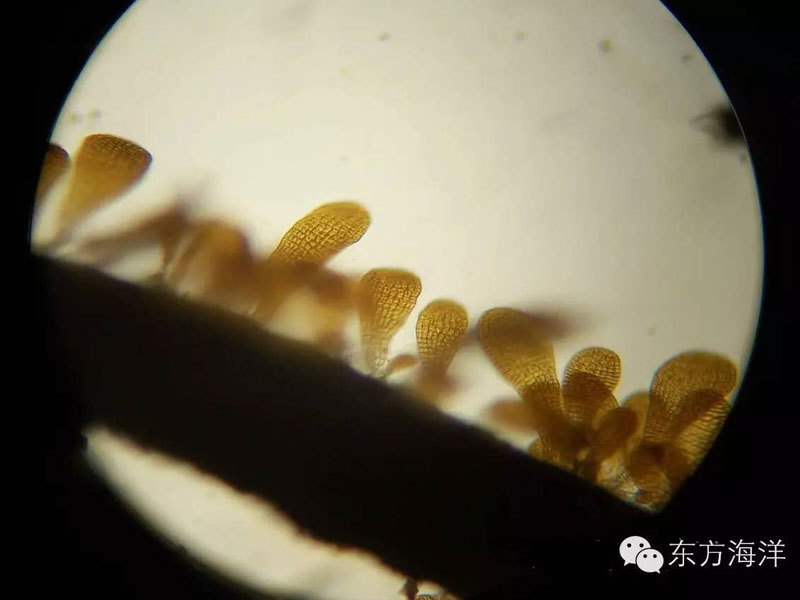 Kelp seedlings
Following the new kelp varieties of "901", "Dongfang No. 2" and "Dongfang No. 3", in recent years, the company's seaweed research and development team has cultivated new varieties "Dongfang No. 6" and "Dongfang No. 6" which are "high-yield, stress-resistant and suitable for processing". 7" (variety registration number: GS-02-004-2013; GS-01-011-2014). The cultivation of these varieties takes advantage of the heterosis of kelp, which is comparable to rice hybrids and hybrid breeding in terms of breeding concept, and has obvious innovations in the maintenance of kelp species. Since they were bred, these varieties have been popularized and applied on a large scale in the main production areas of kelp in my country, and have successively become the leading varieties of cultivation and production, which not only greatly enriched the cultivated varieties of kelp in my country, but also improved the coverage of fine varieties. While promoting the sustainable development of kelp cultivation industry, it has also made important contributions to improving the marine ecological environment and the economic development of marine fisheries.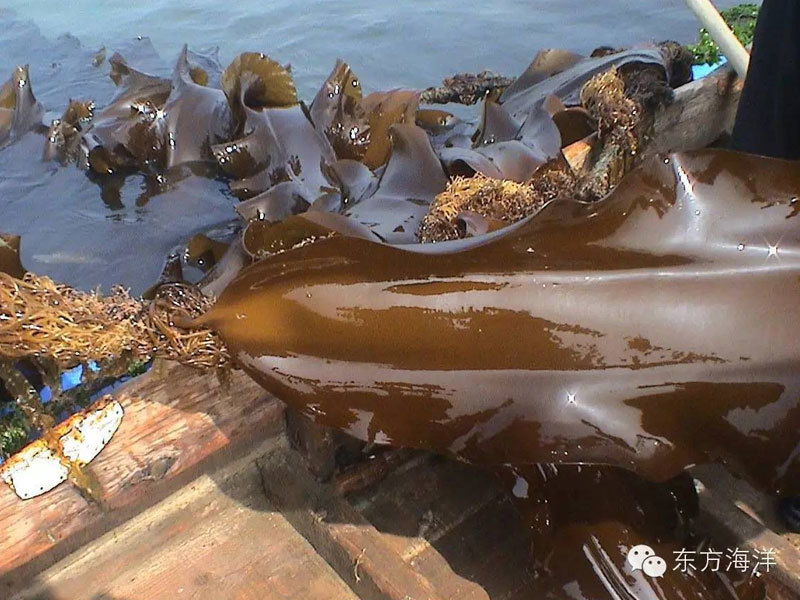 The above achievements are not only an important breakthrough in the research and breeding of kelp genetics, but also have great significance for the research and breeding of seaweed in my country and the world. Relevant achievements have been published in important international academic journals in this field, such as Scientific Reports, BMC Genomics, Journal of Phycology, Journal of Applied Phycology, etc. Among them, "Dongfang No. 6" new varieties of kelp cultivation, promotion and application won the first prize of Yantai Science and Technology Progress Award in 2015. The reports of relevant achievements have not only improved the company's reputation and market competitiveness, but also enhanced the international influence of my country's kelp genetics and breeding research.
---
here is the placeholder text