Answering Questions--Our Big Health
---
---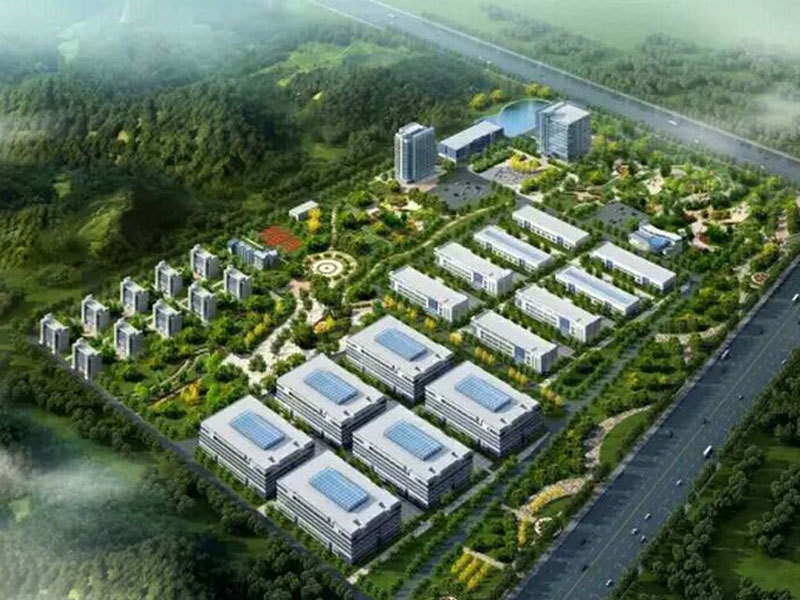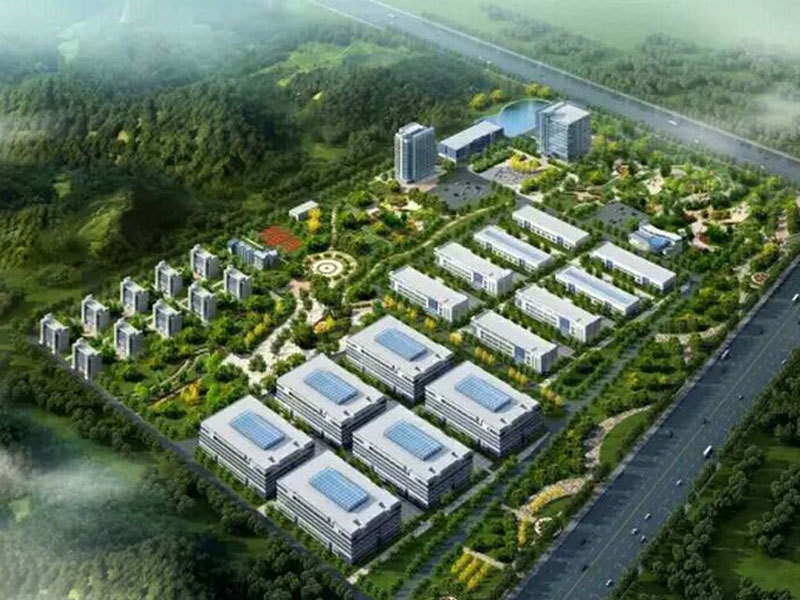 In February 2016, Oriental Ocean acquired AVIOQ in the United States, and since its layout in the precision medical industry, it has attracted widespread attention from all walks of life. Only in this article, we will make a detailed explanation of our big health layout and progress.
1. Basic information of the project
In order to adjust the industrial structure and realize two-wheel drive in a new round of innovation and development, in February 2016, Shandong Oriental Ocean Technology Co., Ltd. (hereinafter referred to as Oriental Ocean) acquired 100 of Avioq, an internationally renowned gene medicine company, for 450 million yuan. % equity (including R&D team), to enter the global precision medicine field. Avioq is mainly engaged in the research and development of clinical diagnostic technologies and products. The research and development team has 45 doctors and post-doctors who have been engaged in pharmaceutical and biological research and development for more than 10-25 years. Robert Lefkowitz, winner of the 2012 Nobel Prize in Chemistry, is the team scientist. Consultant, David Millington, an internationally renowned clinical mass spectrometry expert, the originator of neonatal mass spectrometry screening, and the American Society of Clinical Mass Spectrometry Lifetime Achievement Award winner, serves as the chief consultant, and Li Xingxiang, a Ph.D. from Washington State University, Stanford University and Harvard University, leads the the scientist. Avioq's research and development products are in the world's leading position in the fields of biology, diagnosis, antigen and antibody, and have applied for more than ten US and global patents, providing research and development services for the world's top 500 companies such as Johnson & Johnson and Bidi Medical Devices.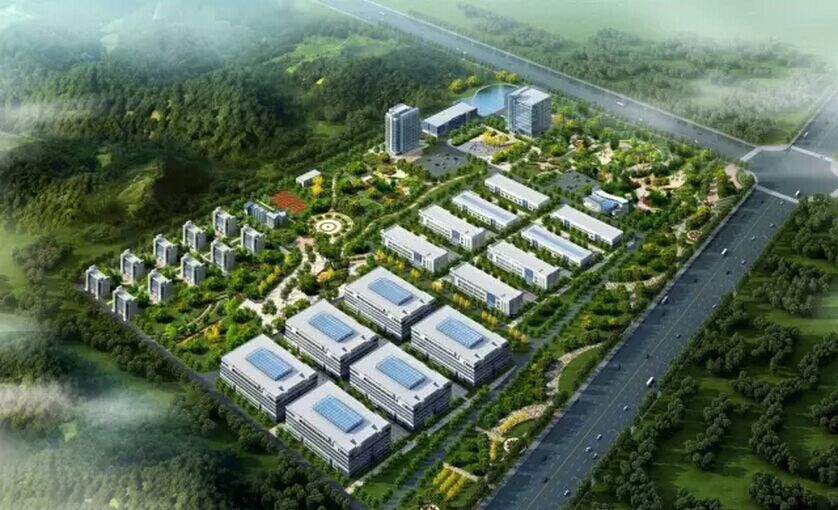 It is planned to rely on Avioq's strong technology and product advantages, Oriental Ocean plans to invest 2 billion yuan to build Yantai Precision Medicine Technology Park, the park covers a total area of ​​354 acres, with a planned total construction area of ​​237,500 square meters. The layout and construction functions include precision medical equipment. R&D and production, third-party testing laboratories, technical exchanges and services, and technical incubation are all in one. The management organization of the park is the Orient Ocean Health Division, which consists of four production, R&D and technical service entities, namely:
Avioq Biotechnology Co., Ltd. has EU certification and has a cGMP production site certified by the US FDA, which can produce various in vitro diagnostic reagents. At present, the main products on the market are: leukemia virus detection kit, which has been approved by the US FDA, EU and Canada, and is one of the only two FDA-approved blood screening diagnostic reagents in the world; AIDS detection kit, the The product has the world's only methodological patent protection (20 years), and has been approved by the US FDA for three types of medical devices. It can be detected using saliva, dried blood, plasma and serum. It is the only FDA-approved AIDS using saliva and dried blood. The detection reagent can detect HIV infection, HIV-I/II typing, confirm HIV infection, and determine HIV infection time at one time.
Mass Spectrometry Biotechnology Co., Ltd. mainly uses mass spectrometry diagnostic technology to diagnose metabolic diseases, hormonal diseases, hereditary diseases and precision medicine. Compared with traditional detection methods, mass spectrometry diagnosis technology is more sensitive, specific and accurate; second, it is high-throughput, fast, extremely high detection efficiency, and detects many diseases. Simultaneous screening of more than 50 diseases within 2 minutes; third, dozens or even hundreds of biomarkers can be systematically and accurately detected at the same time in a single experiment; fourth, some biomarkers, such as a variety of hormones, Molecular markers can only be detected by sensitive mass spectrometry technology at present; fifth, it can greatly save costs and reduce detection costs. For example, the cost of a detection reagent for neonatal disease screening is only 1% of the widely used Roche diagnostic reagent. /50-1/40. At present, the team has two independent patents, and has successfully developed 16 sets of mass spectrometry in vitro diagnostic kits, such as vitamin D detection kits, homocysteine ​​metabolite detection kits, and mass spectrometry screening for neonatal genetic metabolic diseases. The test kits can be supplied to clinical laboratory departments to detect 198 indicators. In addition, the exclusive large-scale production technology of reagent balls can reduce the volume of reagents by more than a thousand times, without cold chain storage and transportation, which can not only reduce transportation and storage costs, prolong the shelf life of reagents, but also increase the accuracy of experimental results.
Accurate Gene Technology Co., Ltd. mainly uses genetic technology to screen healthy people and high-risk groups for hereditary tumors, as well as individualized medication for tumor patients to monitor the prognosis and recurrence. At present, it has a number of gene sequencing technologies that can detect more than 50 diseases.
Aveco's independent laboratory, relying on its own detection technologies such as mass spectrometry and genes, or introducing foreign advanced technologies and products, provides services for hospitals and individuals.
In addition, there are three service organizations: sales company, clinical application, and comprehensive affairs.
At present, the main external cooperative institutions are: Duke University, Tsinghua University, Harbin Medical University, Institute of Basic Medicine, Academy of Military Medical Sciences, Institute of Computing Technology, Chinese Academy of Sciences, North Carolina Chinese Scholars China-US Exchange Association, and Capital Medical University Clinical Inspection Center , Chongqing Children's Hospital and so on.
2. Progress of the project
Zhang Yongxia, Mayor of Yantai City, pays close attention to the Orient Ocean Precision Medical Project.
On April 21, Wang Zhong, Member of the Standing Committee of the Municipal Party Committee and Deputy Mayor, Xu Qiandong, Vice Chairman of the CPPCC and Director of the Science and Technology Bureau visited the Orient Ocean Precision Medical Science and Technology Park project. And the construction project of precision medical science and technology park has been fully affirmed.

On April 27, Deputy Mayor Wang Zhong led the Municipal Science and Technology Bureau and the Oriental Ocean Project Team to the Provincial Science and Technology Department, and made a special report to Director Liu Weimin, Deputy Director Li Chulin and the responsible comrades of relevant departments. Director Liu believes that the technology of the Oriental Ocean Precision Medical Technology Park project is world-class and the only one in China, which will greatly improve the medical level of our province. At the same time, it is pointed out that in the construction of the park, it is necessary to accurately locate. Strengthen cooperation with universities and scientific research institutes, focus on the overall layout of the industrial chain, make the precision medical industry bigger and stronger, and drive the common development of related industries; secondly, we must lead the country with foreign countries. Give full play to the scientific research advantages of foreign experts, gather the innovative resources of domestic universities and institutes, build domestic industry leading teams, and improve innovation capabilities; thirdly, we must make rational use of cutting-edge diagnosis and treatment technologies. In view of the recent vaccine incidents, combine scientific research with industry and public welfare, and apply the reagent ball technology with independent intellectual property rights to the production and transportation of vaccines as soon as possible, so as to provide technical support for solving such public safety incidents; The scientific research achievements are applied to the field of public health services, and the international advanced diagnostic technology is used in the newborn screening and breast cancer and rectal cancer diagnosis in our province, so as to improve the level of public health services in our province. Director Liu also instructed the Social Development Department of the Provincial Department of Science and Technology to report the relevant situation of the Oriental Ocean Precision Medical Science and Technology Park to the Ministry of Science and Technology, and strive for the support of the Ministry of Science and Technology for the construction of a large platform.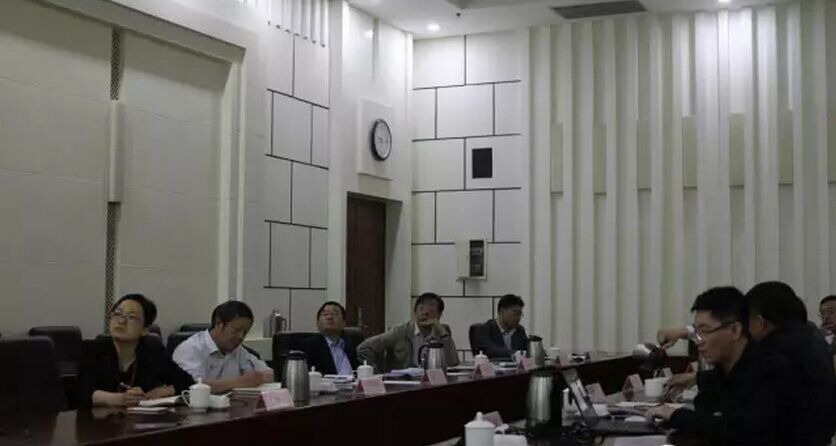 3. Development of "Precision Medicine"
Precision medicine refers to the application of modern genetic technology, molecular imaging technology, and biological information technology, combined with patients' living environment and clinical data, to achieve accurate disease classification and diagnosis, and to formulate personalized disease prevention and diagnosis and treatment plans. Precision medicine represents the highest level of current medical development. It detects genes for individual drug use and targeted drug delivery to specifically kill diseased cells, which can overcome cancer, cardiovascular and cerebrovascular diseases and other intractable diseases. It is estimated that the size of the global precision medicine market in 2015 was nearly 60 billion US dollars, and the annual growth rate in the next five years is expected to be 15%, which is 3 to 4 times the overall growth rate of the pharmaceutical industry. At present, countries around the world are promoting precision medicine as a national strategy, and my country has also included it as one of the major projects in the research on health security development during the 13th Five-Year Plan. It is planned that the central and local governments will jointly invest 60 billion yuan ( 20 billion for the state, 20 billion for local governments and enterprises), and this year, the Ministry of Science and Technology has launched the "Special Project for Key Research and Development of Precision Medicine".
As an emerging sunrise industry, precision medicine is being highly valued by enterprises and local governments. As the first technology-based park in the field of precision medicine built in our city and even our province, the Oriental Ocean Precision Medicine Technology Park is currently the largest in design and cutting-edge technology in my country. The full-featured precision medical science and technology park already has a solid scientific research foundation and has introduced top overseas innovative talent teams. It is in line with national industrial policies and orientations, and will greatly promote the development of the city's pharmaceutical and health industries. At the same time, as a local enterprise in Yantai, the company is willing to, with the support of the government, benefit the people and benefit the people, and use world-class diagnostic technologies and products to carry out free screening of women's "two cancers" and newborns in our city, so as to create a public health Service pilot.
---
here is the placeholder text