200 million R&D investment, what to invest?
---
---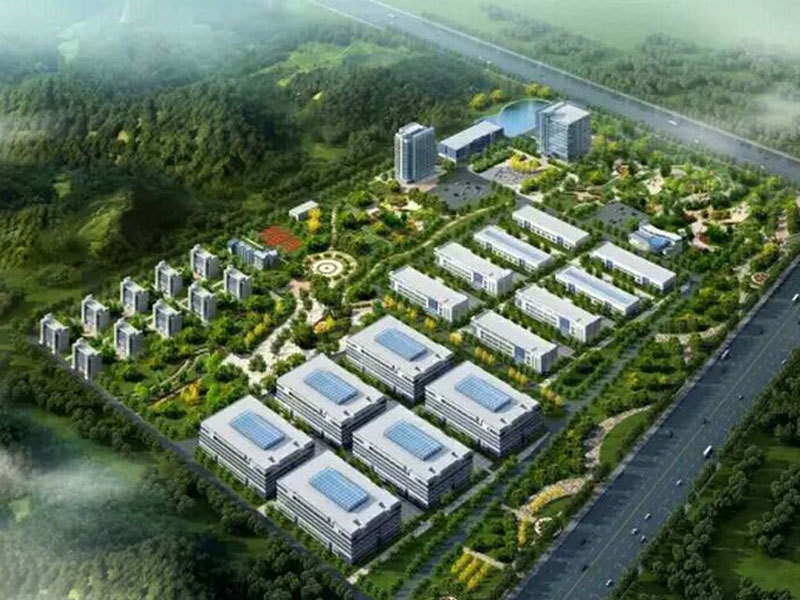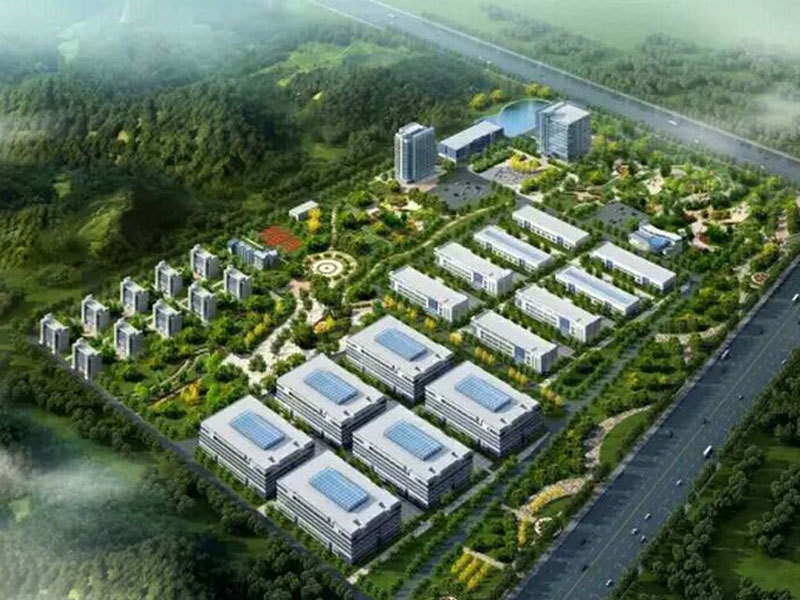 7 national-level innovation platforms, 10 provincial-level or above science and technology awards, the nation's first in collagen extraction and high-efficiency ecological farming technology - Oriental Ocean's innovation has tenacity, and it has been consistent for 18 years; Oriental Ocean's innovation is solid, with nearly five years of R&D investment. 200 million yuan.
Innovation is an attitude, and it depends on how we understand it. Innovation is a kind of perseverance, and only a little bit of accumulation can be harvested.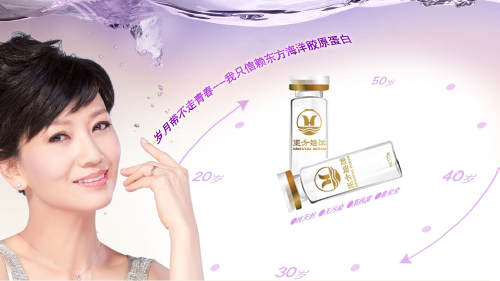 Sitting in the large conference room on the 9th floor of Oriental Ocean Technology Co., Ltd., Chairman Che Shi recalled the road that Oriental Ocean has traveled in the past 18 years, and said with emotion: "Innovation must be concentrated, one step at a time. Scientific research must not be false, especially in In the field of biological breeding, only one experiment, a little trial and error correction, and a large amount of data statistics can produce the real thing. The cultivation of new biological products requires a long wait before the final result."
From the original Yantai Aquatic Products Technology Promotion Center to the current technology group with total assets of 3.77 billion, innovation has been a distinctive sign of its leap-forward development over the past 18 years. "It can be said that without innovation, there would be no Oriental Ocean today, which is why we have been focusing on innovation." Che Shi said.
To interpret the innovation of Oriental Ocean, let us first listen to these three innovation stories:
Story 1: The extraction of small-molecule collagen is a widely known innovation of Oriental Ocean. 10 tons of fish skin scraps will produce 1 ton of collagen. After deep processing by the biological enzyme directional shearing technology developed by Oriental Ocean, the former fish skin scraps will be transformed into high-tech new products of selenium-rich collagen---"Lu Haiyi", the added value has increased dozens of times. In 2008, this typical case of Oriental Ocean was interpreted by many media as a specimen of transformation and upgrading. "The successful research and development of small-molecule collagen peptides has not only become a new profit growth point for the company, but also the transformation of marine economic development from extensive growth to intensive benefit.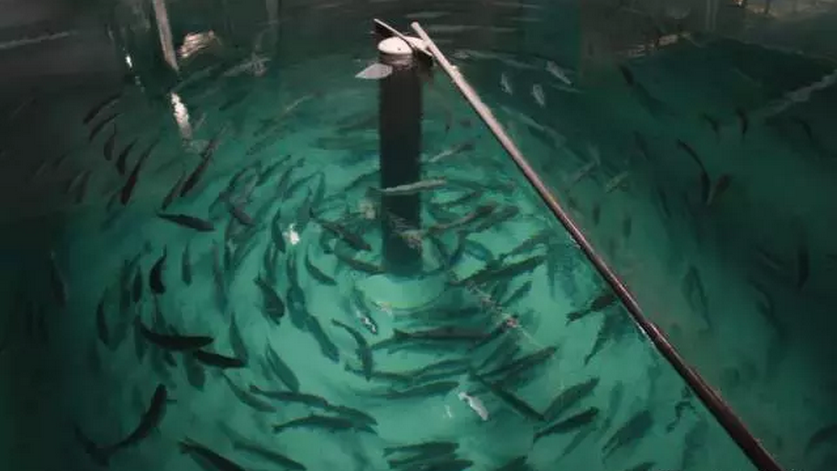 Story 2: The Chinese ate their own farmed salmon, breaking the foreign monopoly. In 2010, relying on the technical support of the Institute of Oceanography of the Chinese Academy of Sciences, Oriental Ocean imported 200,000 fish fry from Norway, and began a long road to research and development of aquaculture technology. After 2 years, the local salmon finally appeared in the Yantai market. The success of salmon farming is of great significance. First, salmon has realized the unique factory farming in the world; second, it has developed the world's largest closed recirculating aquaculture system with independent intellectual property rights. Third, key equipment such as automatic bait feeder, remote monitoring and control system, computer vision-based fish hunger behavior judgment and intelligent feeding system have reached the world's leading level. Currently, 34 related patents have been applied for and granted for this system. as much.

China Fisheries Association commented on Oriental Ocean: "Comprehensive competitiveness ranks at the forefront of the same industry in the country, kelp breeding and industrialization are internationally leading, and marine fish farming is domestically leading."
Story 3: In February this year, Oriental Ocean acquired 100% equity of Aveco for 450 million yuan, which caused quite a stir in the industry.
What is the origin of Aveco? It is mainly engaged in the research and development of clinical diagnostic technologies and products. The research and development team has 45 doctors and postdoctoral fellows who have been engaged in pharmaceutical and biological research and development for more than 10-25 years. Robert Lefko, winner of the 2012 Nobel Prize in Chemistry Weitz serves as the team's scientific advisor, and Dr. Xingxiang Li from Washington State University, Stanford University and Harvard University serves as the lead scientist. The company's research and development products are in the world's leading position in the fields of biology, diagnosis, antigen and antibody. It has developed the world's first HIV antigen detection reagent and the world's first FDA-approved HIV diagnostic reagents, and participated in the world's first batch of hepatitis B virus diagnostic reagents. For R&D and production, it has applied for more than ten US and global patents, and has provided R&D services for the world's top 500 companies such as Johnson & Johnson and Bidi Medical Devices.
The acquisition of Aveco marks the official entry of Oriental Ocean into the field of the big health industry. In this regard, Che Shi believes that entering the big health has opened the prelude to the development of the two-wheel drive of Oriental Ocean. "At present, the sixth-generation HIV-1 reagents and HTLV-I/II reagents produced by Aveco have passed FDA certification and have submitted a PCT patent application. The testing technology is in an international leading position and is expected to be the only one in the world in the next 20 years. The sixth-generation HIV diagnostic reagent." Che Shi said that the leukemia virus HTLV-I/II detection reagent has been approved by Health Canada and is approved for the screening of transplanted organs and tissues.
Relying on Aveco, Oriental Ocean invested 2 billion yuan to build the Yantai Precision Medicine Science and Technology Park. Its functions include R&D and production of precision medical devices, third-party testing laboratories, technical exchanges and services, and technology incubation.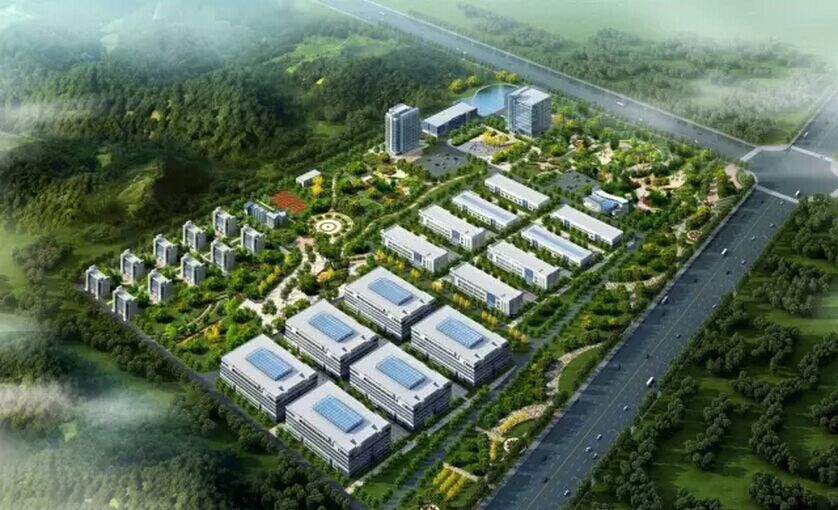 Three stories are not enough to present all the innovation of Oriental Ocean, but at least we can see their attitude towards innovation.
In the interview, Che Shi mentioned a number that attracted special attention: in the past three years, the R&D investment of Oriental Ocean has been more than 30 million yuan, and the accumulated R&D investment in the past five years is about 200 million yuan.
What does the 200 million R&D investment bring to Oriental Ocean?
- Vibrant institutional mechanisms. Orient Ocean lays out the innovation chain according to the industrial chain, and has established four independent R&D institutions: seaweed research center, sea cucumber research center, fish research center, and marine food research center. Adhere to the operation mode of small institutions and large networks, and take advantage of the intellectual advantages of colleges and institutes in various ways, actively carry out cooperative research, and promote technological innovation, achievement transformation and industrialization. Gametophyte cloning technology, fish skin collagen extraction technology and sea cucumber comprehensive processing technology have established five industrialized demonstration production lines with international advanced level. At present, the company has 7 national innovation platforms, 5 provincial innovation platforms, and 5 industry-university-research cooperation innovation platforms. ——A well-structured talent team. Oriental Ocean adopts the talent integration mechanism of "not seeking everything, but seeking to use it", and has successively hired 25 high-level experts including 7 academicians from scientific research institutes and universities, established an expert committee, and hired 32 domestic and foreign experts, Scholars serve as visiting researchers. In terms of talent training, they have improved the chief expert responsibility system, the expert transfer system and the selection system of various academic leaders, so as to give full play to the role of scientific and technological leaders, and create and build a reasonable talent echelon. An innovation achievement evaluation is carried out every year, and the achievements are rewarded, especially the individuals and teams who have made creative contributions in scientific and technological innovation work. According to the performance of scientific research achievements in market application, corresponding rewards will be given to promote scientific research personnel to improve the effectiveness of technological innovation and effectively shorten the research and development cycle.
——A series of R&D achievements and industrialization. Oriental Ocean has successively won 10 scientific and technological awards above the provincial level, including 2 second prizes of National Science and Technology Progress Award and 3 first prizes of Shandong Province Science and Technology Progress Award. It has independently cultivated five new kelp varieties, "901", "Dongfang No. 2", "Dongfang No. 3", "Dongfang No. 6" and "Dongfang No. 7", and passed the variety approval of the National Aquatic Original Breeds Approval Committee. By the end of 2015, the national There are only 10; the seaweed R&D team cooperated with Ocean University of China to establish a genome sequence information platform, and developed more than 120,000 microsatellite markers using genome data high-throughput, providing a large number of available molecular marker resources for kelp genetics research… …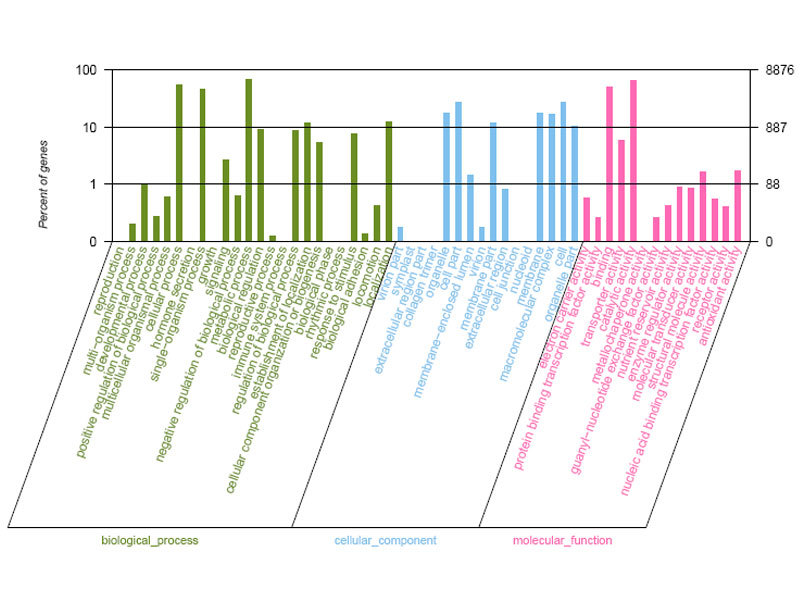 From the cultivation of kelp seedlings to the cultivation of turbot and sea cucumbers; from the world's largest closed-circulating aquaculture system to small-molecule collagen peptides, to the field of general health and precision medicine... Along the way, Oriental Ocean has always aimed at innovation, and they The best interpretation of innovation is R&D investment. Whether it is institutional innovation or talent training, whether it is industry-university-research or independent research and development, R&D investment is an unavoidable part of corporate innovation.
This article is reproduced from the front page of "Yantai Daily" on June 12
---
here is the placeholder text