Yantai's first professional children's hospital will officially open on December 16
---
---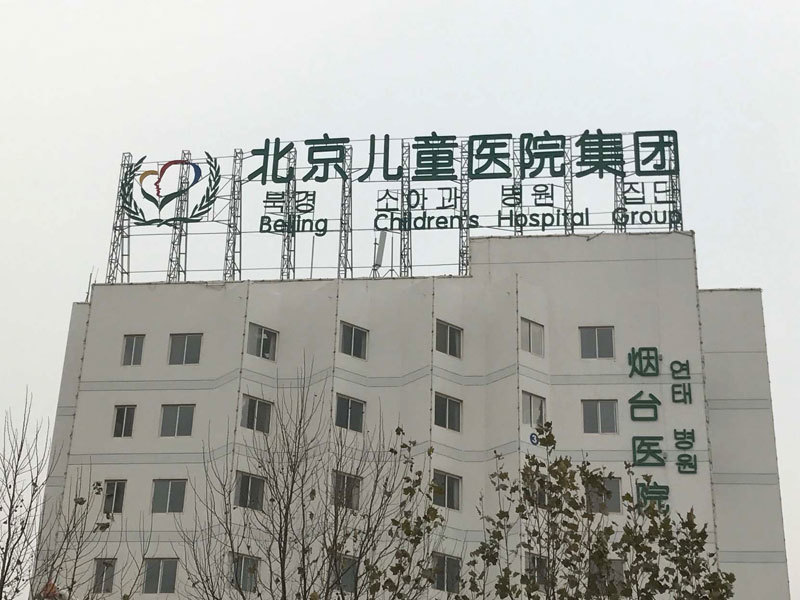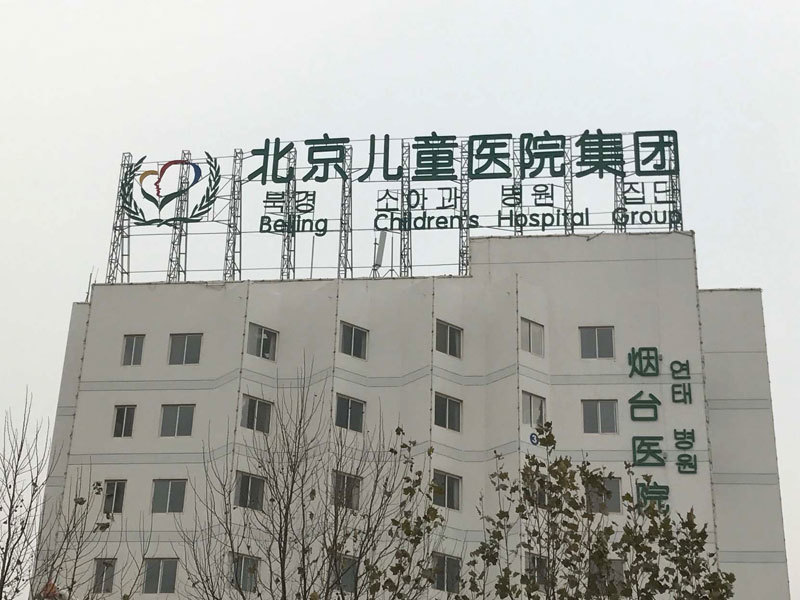 From December 16, 2016, children in Yantai will have access to better medical conditions and medical resources. Because on this day, Beijing Children's Hospital Yantai Hospital, jointly built by Dongfang Ocean as the main investor, and the famous domestic pediatric professional hospital Beijing Children's Hospital Group, will be officially opened! The hospital aims to introduce first-class talents and first-class equipment to build the first hospital in Yantai. A third-class children's hospital. Its management and medical team will consist of Ni Xin, president of Beier Hospital and deputy secretary of the party committee, as the honorary president, and Sun Lin, director of Beier's division, as the president. The medical director, nursing director and expert team are all composed of Beier experts. Moreover, Beijing Children's Hospital will provide a series of green channel services, including referrals, to the hospital's patients. This signifies that Orient Ocean's big health business has taken another step forward.
It should be pointed out that on the opening day of December 16, President Ni Xin will lead a team of top children's experts in my country to carry out public welfare diagnosis and treatment activities for the whole city.
The opening of Yantai Hospital of Beijing Children's Hospital is another milestone for Oriental Ocean's entry into the big health industry! It has also become an important part of Oriental Ocean's big health and precision medicine industry chain. Previously, the company acquired 100% equity of Avioq in the United States, and invested and established Avioq Biotechnology Co., Ltd., Precision Gene Technology Co., Ltd., Mass Spectrometry Biotechnology Co., Ltd., and a third-party inspection laboratory. At the same time, the Yantai Precision Medicine Science and Technology Park invested by Oriental Ocean with an investment of 2 billion yuan is in the process of intensive construction.
Children's health is completely different from that of adults, and has its own peculiarities and special requirements. Children are in the development and growth period of the body, brain, and nervous system. They have no independent ability, no expression ability or low expression ability, weak resistance, more congenital diseases, rapid changes in disease conditions, and characteristics of medication and methods of diagnosis, treatment and nursing. Very different from adults. Children's medical treatment is relatively specialized and professional. Because there are no specialized children's hospitals in many places, parents have to take their children to adult hospitals. Often due to unprofessionalism, the treatment effect is not satisfactory, or the disease is delayed.
According to statistics, there is only one pediatrician for every 3,000 children in my country. There is a serious shortage of children's hospitals in my country and a serious shortage of pediatric medical staff. Even many medium-sized cities do not have specialized children's hospitals. With nearly 100 million only-children entering a booming period in my country, and the liberalization of the policy that single-child families can have a second child, my country will experience its fourth birth peak. If the construction of children's hospitals is not accelerated, the problem of children's difficulty in seeing a doctor will become more and more prominent.
There is currently no professional children's hospital in Yantai. Children's medical treatment is mainly based on public comprehensive tertiary A-level hospitals and public tertiary-level Yantai Yeda Hospital. Taking the famous Yuhuangding Hospital in Yantai as an example, during the winter flu season, the average number of children's clinic visits per day is 1,700, and 80% of children suffer from pneumonia due to two or three consecutive days of high fever, and the pediatric ward was once full because of the children's inability to take care of themselves. Because of the particularity of the hospital, children are often accompanied by more than one parent when they go to the hospital, so the waiting room is often overcrowded. Moreover, the environmental construction of various facilities in general hospitals is also difficult to adapt to the physical and psychological characteristics of children.
Based on this, Oriental Ocean has invested heavily in cooperation with Beijing Children's Hospital, striving to allow children in Yantai to enjoy better medical conditions and bring better medical resources to children in Yantai!
Beijing Children's Hospital Affiliated to Capital Medical University is a tertiary first-class comprehensive pediatric hospital integrating medical treatment, scientific research, teaching and health care. There are only three academicians in the domestic pediatric field, including Zhu Futang, the founder of modern pediatric medicine in China, Hu Yamei, the leader of pediatric leukemia, and Zhang Jinzhe, one of the founders of China's pediatric surgery. It is the seat of the School of Pediatrics and the Department of Pediatrics of Capital Medical University, and it delivers a large number of outstanding pediatric talents to the society every year.
The construction and opening of Yantai Hospital of Beijing Children's Hospital will greatly alleviate the current difficulties in seeking medical treatment for children in Yantai, and provide children with a professional medical environment that is suitable for children's physical and psychological needs. Improve the medical conditions for children in Yantai City and promote the development of public medical services.
As a listed company, Oriental Ocean is an important part of social capital, with good resources, strong economic strength and smooth financing channels. His participation in the establishment of Beijing Children's Hospital Yantai Hospital not only reflects the company's sense of social responsibility, but will also help accelerate the comprehensive deepening of my country's medical reform. As a well-known listed marine fishery company in China, Oriental Ocean has a high reputation in China, is widely known in Yantai, and is deeply trusted by the general public. For a long time, Oriental Ocean Group has been paying attention to the growth of children, not only co-organizing Yantai with public kindergartens The city's very excellent kindergartens are also unique in the research and development of children's food. Various deep-sea processed foods such as real cod nuggets are very popular among children. At present, the marketing of various industries is shifting from product-centered to community-centered. Therefore, the opening of Yantai Hospital of Beijing Children's Hospital not only makes the medical industry of Oriental Ocean Company a step further, but also is another new attempt of the company to develop business in the more subdivided group of children. The company is building an aggregated industrial chain of various products and services with superimposed effects around children.
Address of Beijing Children's Hospital Yantai Hospital——
Building 3, No. 11 Taishan Road, Yantai Development Zone
Care hotline: 0535 - 3465120 0535 - 3465121
---
here is the placeholder text