Oriental Ocean receives the Zibo Party and Government Delegation
---
---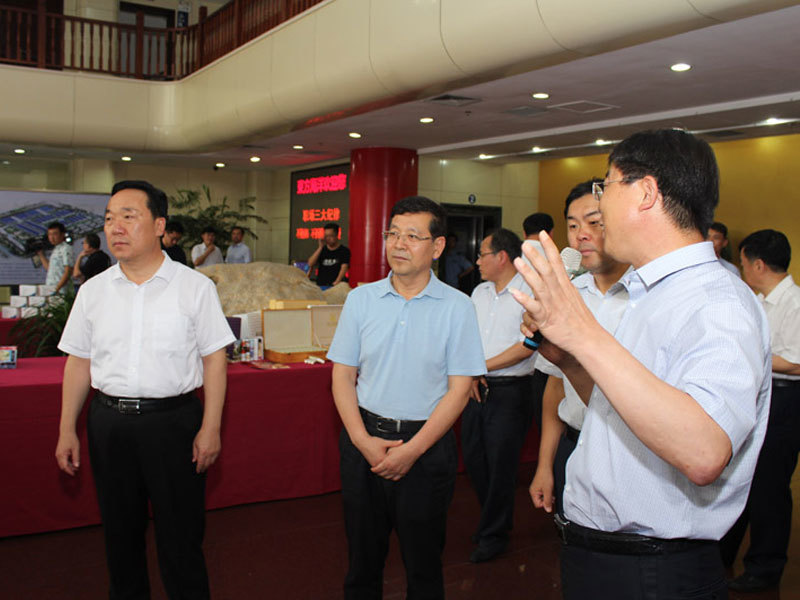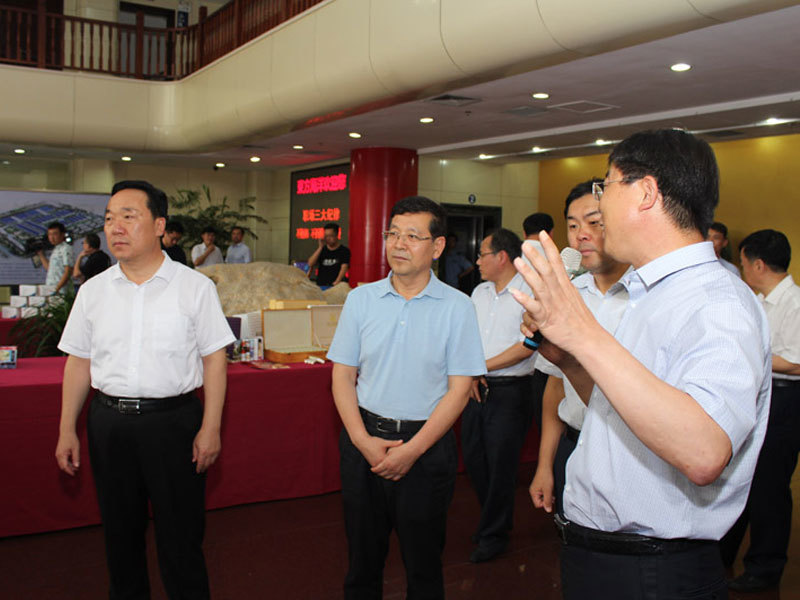 On the afternoon of July 20, accompanied by Wang Hao, Member of the Standing Committee of the Shandong Provincial Party Committee and Secretary of the Yantai Municipal Party Committee, Zhou Lianhua, Secretary of the Zibo Municipal Party Committee, Director of the Standing Committee of the Municipal People's Congress, and Yu Haitian, Deputy Secretary of the Municipal Party Committee and Mayor, led a party and government delegation of 45 people in Zibo. Visit the Oriental Ocean.
Tang Jiyu, president of the company's marine business department, warmly received and accompanied the leaders to visit the product exhibition hall, monitoring center and seaweed research center.
In the process of listening to the introduction, the leaders of Zibo City carefully inquired about the exploration and breakthrough of Oriental Ocean in independent innovation, industrial transformation and upgrading, and park construction, and highly recognized the company's achievements. The leaders of this visit covered the party and government organs of Zibo City, and the principals of various districts and counties. Through the company's display and reporting, it provided a good opportunity for in-depth exchanges and cooperation between enterprises in the two cities in the future.
It is understood that in the past two days, the delegation has visited a number of enterprises in Yantai, on-the-spot inspection of the city's informatization to lead the transformation of new and old kinetic energy, do a good job in the transformation and upgrading of traditional industries and the cultivation and development of strategic emerging industries, strengthen investment promotion, and deepen the construction of the park. and other experience.
In early 2016, Oriental Ocean, which started as a marine fishery, acquired Avioq, an advanced detection reagent manufacturer in the United States, thus officially entering the field of in vitro diagnostics. Over the past year, Oriental Ocean has continued to increase its investment in the field of precision medicine, and has become competitive in the industry. The precision medical science and technology park project invested and constructed is a provincial key construction project. It is a major measure to enhance the company's comprehensive strength in the process of the company's strategic transformation to the dual main business of the marine industry and the big health industry. At present, the industrial park is basically completed and will be used soon. Many well-known enterprises have planned to settle in. With the completion and use of the project, the company's scale and competitiveness will undergo a qualitative leap.
---
here is the placeholder text