"Big health" exerts its strength to lead the "reborn" of Oriental Ocean
---
---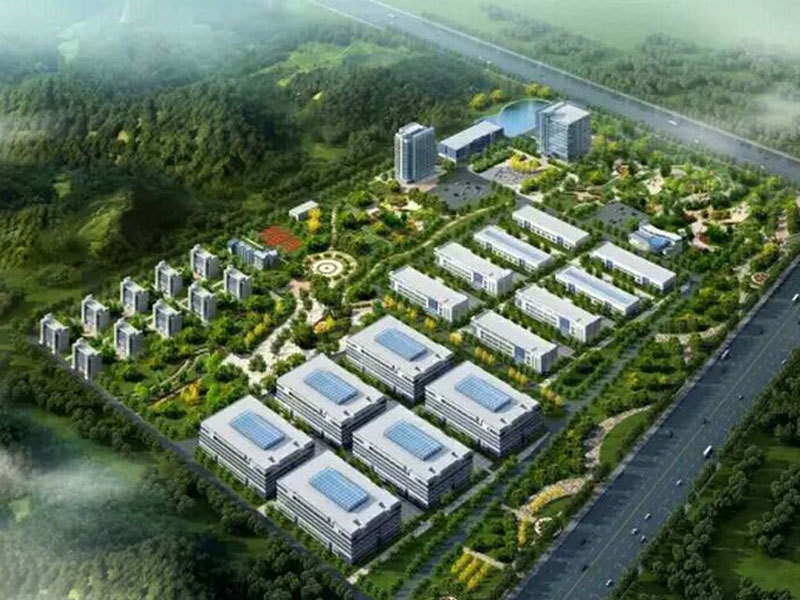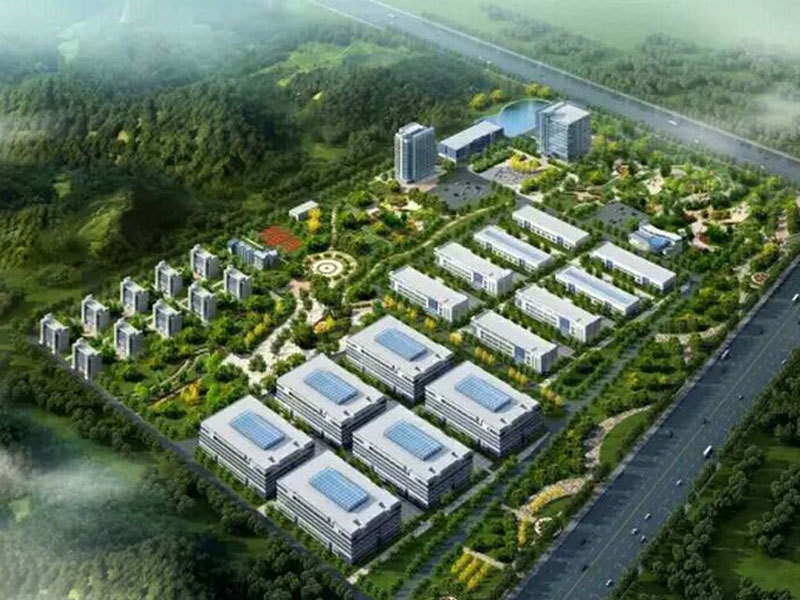 China Securities Net News: Recently, Orient Ocean's plan to invest no more than 2.2 billion yuan in precision medical science and technology parks and children's hospitals has successfully passed the review of the China Securities Regulatory Commission. This not only indicates that the company has demonstrated its strength in the "big health" field focusing on "precision medicine" and "in vitro diagnosis" in 2016, but also means that in the next three years, with the implementation of this fixed increase project of the company Production, the company's performance will have a "quantitative" leap. More importantly, the company will also become one of the leading companies in the field of precision medical in vitro diagnostics, and achieve a "reborn" change in terms of "quality"!
Innovation leads the transformation again, and establishes high-end R&D strength in "precision medicine" and "in vitro diagnosis"
At the beginning of its listing in 2006, Oriental Ocean was mainly engaged in the processing of aquatic products and the cultivation of kelp seedlings and flounder and flounder. With the appreciation of the renminbi and the rise in labor prices, the profits of export processing are getting thinner and thinner. However, from 2006 to 2012, the company's profit has maintained continuous growth for six consecutive years. The reason is closely related to the company's continuous innovation spirit and the correct adjustment of its own direction at a critical moment. In 2008, seizing the initial opportunity of domestic consumption upgrade, the company raised 556 million yuan through fixed increase, continuously expanded sea area resources, and vigorously developed sea cucumber and salmon-based seafood aquaculture. Since 2009, the company's sea cucumber business has begun to increase volume, ushering in a golden development period for four consecutive years. As of 2016, the sea cucumber business contributed 30% of the company's revenue. In 2010, the company imported 400,000 salmon roes from Norway, and through independent research and development, creatively built the world's largest closed recirculating aquaculture system, and successfully cultivated salmon. At present, the company has used this technology to introduce precious fish farming around the world. However, after 2013, as people's consumption concept returned to rationality, the price of sea treasures dropped sharply. In order to adapt to the new form and explore new profit growth points, the company once again opened the road of transformation. After in-depth research, discussion and integration of various aspects Resources, in 2015, the company formulated a new development strategy and determined the development model of two-wheel drive. In addition to the traditional marine industry, which is mainly based on marine ranch ecological aquaculture and the import and export of aquatic products, it has begun to focus on the big health industry with precision medicine and in vitro diagnosis as its main industries.
In February 2016, the company acquired 100% equity (including the R&D team) of Avioq in the United States with RMB 430 million in cash. Founded in 2007, Avioq has strong research and development strength. It has 45 doctors and postdoctoral fellows who have been engaged in pharmaceutical and biological research and development for more than 10-25 years. It is an internationally renowned clinical mass spectrometer expert, the originator of neonatal mass spectrometry screening, and the American Society for Clinical Mass Spectrometry. Lifetime Achievement Award winner David Millington (David Millington) serves as the team's scientific consultant, postdoctoral fellow at Stanford University and Harvard University, former senior scientist and GMP review officer of the U.S. Food and Drug Administration (FDA), and was awarded the "FDA" Li Xingxiang, who received the Distinguished Service Award, served as the chief scientist.
Avioq's R&D team has developed the world's first FDA-approved HIV diagnostic reagents and the world's first HIV antigen detection reagents. Avioq has a CGMP production site that has passed the multiple inspections of the U.S. FDA, can produce any IVD (in vitro diagnostic) reagents, and is committed to blood and its related business, intending to expand to blood/plasma products and diagnostics, including blood plasma screening. check. At present, the company's key product is the sixth-generation HIV detection kit, which can simultaneously detect HIV infection, confirm HIV-I/II typing, confirm HIV infection, and determine the time of HIV infection, which has been approved by CEPHIA (Gates Foundation) funding agencies) as the best AIDS diagnostics in the world. The technology can also be used to detect multiple other indicators at the same time, such as hepatitis B, hepatitis C, antibodies and blood typing, etc. The method patent has been protected for 20 years and is the only one in the world. It has obtained the green priority approval channel of the US FDA and is expected to be approved in the first half of 2018. to the US FDA approval. Several other series of enzyme immunodiagnostic kits have also been successfully developed. Many of the company's products have accumulated dozens of EU approvals. The company's in vitro diagnostic reagent technology is already in an international leading position. According to the performance commitment, Avioq's profits from 2016 to 2018 were not less than 4 million US dollars, 6 million US dollars and 12 million US dollars respectively. In 2016, avioq achieved a net profit of 29 million yuan, exceeding the performance commitment.
After the acquisition of Avioq, Oriental Ocean has extended to the terminal of the "big health" business. On July 11, 2016, the company acquired 60% of the North Children's Hospital (Yantai) Co., Ltd. held by Beijing Children's Hospital Group Co., Ltd. for 12 million yuan Equity. It was officially put into operation in December 2016. In the same year, a mass spectrometry diagnostic kit production line of the company successfully obtained the workshop cleanliness inspection report.
In addition, in order to accelerate the development of "precision medicine" and "in vitro diagnosis", the company has invested 189 million yuan to set up three wholly-owned subsidiaries (Avico Bio, Precision Gene, Tenren Laboratory) and two holding companies. Subsidiaries (Mass Spectrometry Bio, Medical Research Institute), and have successively obtained three types of medical device business licenses and installation approval certificates.
The fixed increase helps the company to become a leading enterprise in the "precision medicine" and "in vitro diagnosis" industries
Oriental Ocean's plan for the big health industry is: strive to become an in vitro diagnostic reagent and testing service provider integrating R&D, production and sales, and take this as an entry point to develop in depth along the industrial chain and continuously improve the upstream and downstream industry layout , to become a leading enterprise in the field of in vitro diagnosis and precision medicine with core competitiveness.
It is planned to raise no more than 137.3 million shares by private placement this time, and the funds to be raised will be no more than 2.2 billion yuan, which will be invested in the first phase of the Oriental Ocean Precision Medical Technology Park and the Beier Hospital (Yantai) two projects. It is expected that each project will be invested in 1.1 billion yuan.
The first-phase project of the Precision Medical Science and Technology Park is not only a masterpiece of the company's transformation and upgrading, but also received strong support from the Shandong Provincial Government. In March 2017, the first phase project of the company's precision medical science and technology park was listed as a key project in Shandong Province. In April 2017, the "Shandong Biodiagnostic Technology Innovation Center" built on the company's precision medical science and technology park was included in the province's 5 Pilot technology innovation center.
The total investment of the first-phase project of the Precision Medical Science and Technology Park is about 1.155 billion yuan, and the construction of 8 GMP workshops about 120,000 square meters of production workshops and more than 6,000 square meters of laboratory buildings. It includes two production lines for ELISA reagents, two production lines for mass spectrometry reagents, two production lines for homogeneous biochemical luminescence reagents, one production line for colloidal gold reagents, one production line for gene amplification reagents, and a third-party independent laboratory. The construction period of the project is 3 years and it will be put into operation by the end of 2019. The project has obtained the record and environmental impact assessment of the relevant government departments and some land use rights certificates. One of the first workshops, the first floor of the production workshop of Aveco Biotechnology Co., Ltd., has been put into production, and one production line for enzyme-linked immunosorbent reagents and colloidal gold reagents has been completed, and the mass trial production of products is in progress. An equipment production line is laid out on the second floor, which is currently being renovated and is expected to be delivered before the Spring Festival. The interior decoration of the office building, laboratory building and service building has been completed, and the matching of office equipment is in progress, which will be officially put into use.
Orient Ocean has established corresponding R&D subsidiaries for different methodological products and recruited a large number of industry-leading experts and teams for product R&D. For example: Aveco Biotechnology Co., Ltd. mainly engages in the research and development of products with similar production processes such as domestic enzyme-linked immunity and immunofluorescence. Its product human immunodeficiency virus (HIV-1/2) antibody detection kit (confirmation type) (enzyme-linked immunosorbent assay) has applied for the national "13th Five-Year" major special project and has passed the budget review and has been awarded key research and development in Shandong Province. The project will take the priority approval channel in the later registration inspection and clinical trial; Mass Spectrometry Biotechnology Co., Ltd. is mainly engaged in the research and development of mass spectrometry method products, Precision Gene Biotechnology Co., Ltd. is engaged in the research and development of PCR method products, and third-party medical testing laboratories It mainly provides testing services to the public, mainly used for early tumor screening of healthy and high-risk groups, and personalized medicine and prognosis monitoring for tumor patients.
At present, the company has made substantial progress in the research and development of fundraising project products. In particular, one of the four products developed by Mass Spectrometry Biotechnology Co., Ltd. has entered the clinical trial stage, and the other three products have also entered the trial production stage. , Some products developed by Aveco and Accurate Gene have also made great breakthroughs, and the product research and development of the overall fundraising project is advancing in an orderly manner.
In terms of sales, as early as the second half of 2016, when the construction planning of the first phase of the precision medical science and technology park started, Oriental Ocean has been relying on Avioq's existing scientific research, technology, talents, resources and other platform advantages to create a team with rich industry experience. The experienced domestic sales team currently covers more than 20 provinces and cities including Shandong, Sichuan, Chongqing, Yunnan, Jiangsu, Liaoning, Jilin and Heilongjiang.
In terms of market prospects, the current domestic per capita IVD cost ($2.75 in 2013) is far lower than the average level of developed countries ($77 in the United States in 2013). It is estimated that from 2014 to 2024, my country's in vitro diagnostic market will maintain an average annual growth rate of more than 10%. Therefore, it is reasonable to expect that after the completion of the first phase of the precision medical science and technology park project, it will greatly promote the rapid development of the company.
Increase capital in North Children's Hospital (Yantai) to build a high-end professional medical institution
1.1 billion of the funds raised in this non-public offering will be used to increase the capital of Beier Hospital (Yantai). The project funds are mainly used for the expansion of the hospital. After completion, the total construction area of ​​Beier Hospital will reach 180,000 square meters. to 600 sheets.
Yantai, as a relatively developed city (ranked 19th in the country's GDP in 2016), is expected to have around 100,000 new births each year in the next five years, but there is currently no children's hospital. There are four tertiary first-class hospitals, namely Yuhuangding Hospital, Yantaishan Hospital, Traditional Chinese Medicine Hospital, and PLA 107 Hospital. The department of pediatrics is relatively weak, and it is normal to have difficulty registering for pediatrics. Taking the famous Yuhuangding Hospital in Yantai as an example, during the winter influenza outbreak season, the average number of children's clinic visits per day is 1,700. Eighty percent of the pediatric patients develop pneumonia due to two or three consecutive days of high fever, and the pediatric ward was once full because of the children's inability to take care of themselves. Because of the particularity of the hospital, children are often accompanied by more than one parent when they go to the hospital, so the waiting room is often overcrowded.
According to the prospectus of New Century Medical, from 2010 to 2014, the total revenue of China's pediatric medical market increased from 41.6 billion yuan to 71.6 billion yuan, with a compound annual growth rate of 14.6%, and it is expected to further increase to 184 billion yuan by 2020. , that is, the compound annual growth rate from 2014 to 2020 will reach 17%, which shows that the development prospects of China's pediatric medical market are broad.
North Children's Hospital (Yantai) signed a cooperation agreement with Beijing Children's Hospital Group Co., Ltd. (hereinafter referred to as "Beijing Children's Hospital Group"), and adopted the method of hosting with Beijing Children's Hospital Group. The first specialized children's hospital. In addition, it has also established cooperative relations with world-renowned children's hospitals such as Tokyo Children's Hospital in Japan and Seoul Children's Hospital in South Korea, as well as many domestic first-class hospitals such as Children's Hospital Affiliated to Chongqing Medical University and Beijing Jingdu Children's Hospital.
Since the North Children's Hospital (Yantai) opened at the end of 2016, it has been focusing on making full use of the expert resources of Beijing Children's Hospital Group Co., Ltd. Every week, Beijing experts come to visit for consultation. Experts adopt a shift system to ensure that the time for consultation in Yantai can be effectively turned around. In addition to the consultation experts, the rest of the patients are registered by appointment system. If there are more than 10 patients with an appointment, they will immediately contact the experts in the relevant departments of Beijing Children's Hospital Group Co., Ltd. to arrange a visit time; if patients need surgery, they will also immediately contact the experts to go to Yantai for treatment. Surgery arrangements, the current operations carried out mainly in pediatric surgery. At present, the departments where patients are more concentrated are pediatric internal medicine, pediatric health care, neurology, and ophthalmology.
According to the calculation of hospital visits and income at a similar level, the Beier Hospital (Yantai) project will greatly promote the rapid and sustainable development of the company after the project is put into production. (Zhu Jianping)
---
here is the placeholder text