Chairman of Oriental Ocean won the title of "Leading Entrepreneur in Fishery Industry"
---
---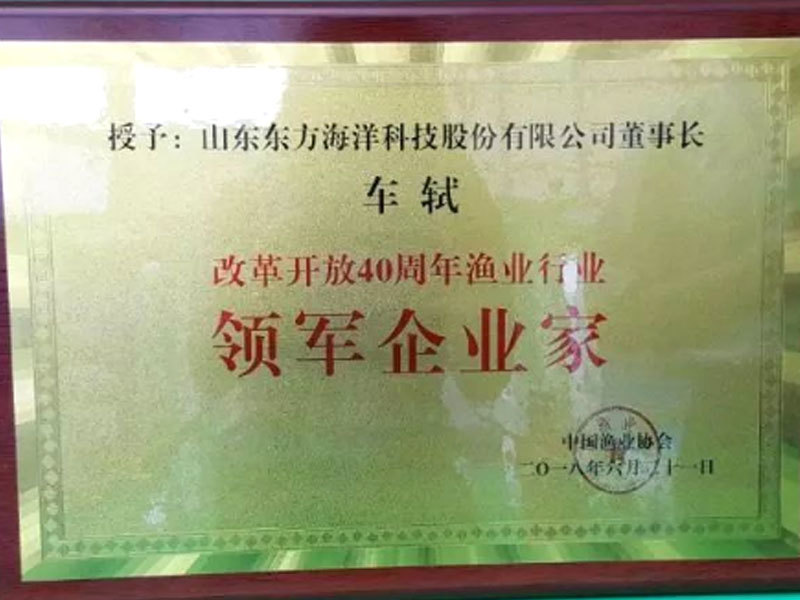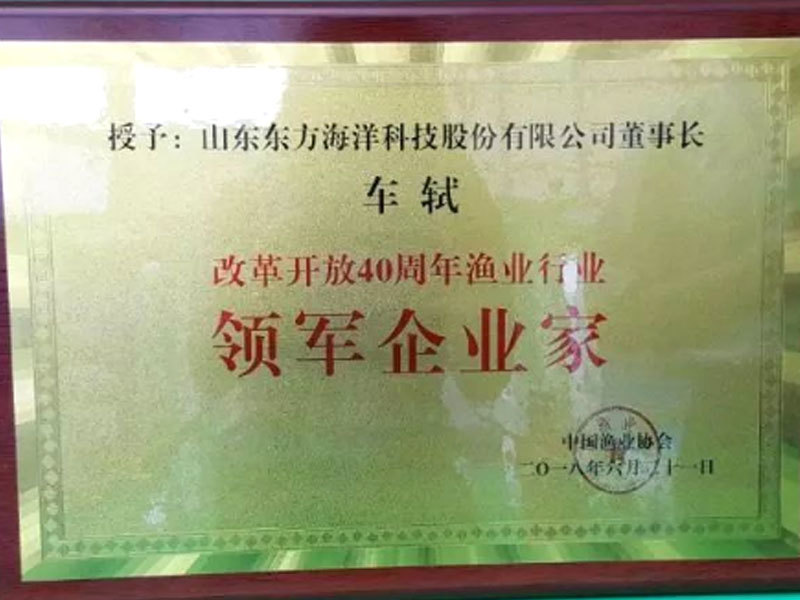 On June 22, 2018, the 2nd China International Modern Fishery and Fishery Technology Expo opened at Hefei Binhu Convention and Exhibition Center. The conference was hosted by the China Fisheries Association and supported by the Chinese Academy of Fishery Sciences. At this meeting, awards were given to major fishery scientific and technological achievements and contributions to the 40th anniversary of reform and opening up. Che Shi, Chairman of Shandong Oriental Ocean Technology Co., Ltd., was awarded the title of "Leading Entrepreneur in the Fisheries Industry for the 40th Anniversary of Reform and Opening-up".

It is understood that the 2nd China International Modern Fisheries and Fisheries Technology Expo will rely on the unique market advantages and geographical location of Hefei and East China, seek differentiated development, guarantee the results of exhibition transactions with the quality and quantity of professional audiences, and comprehensively ensure the scale of the exhibition. Double standard of quality. Create a one-stop exchange platform that gathers domestic and foreign fishery technology, fishery equipment, aquatic products and modern recreational fishery products.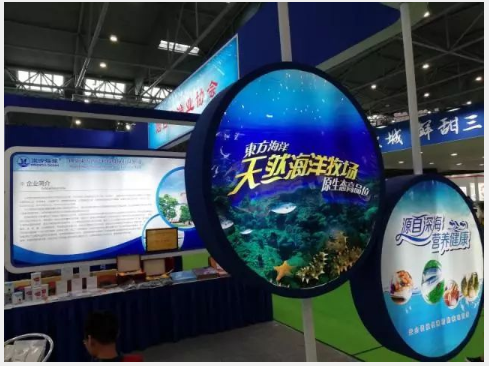 The exhibition area of this fish expo reaches 23,000 square meters, which will perfectly connect the three groups of production and processing parties, distribution distributors and purchasing and consumer terminals, and has strong support from industry associations.
---
here is the placeholder text