The purest taste from the deep sea---Oriental Ocean Salmon
---
---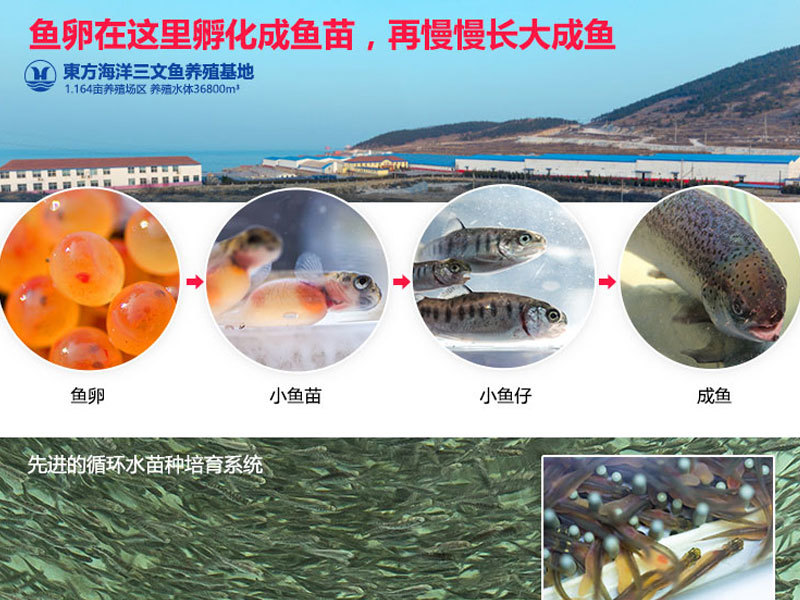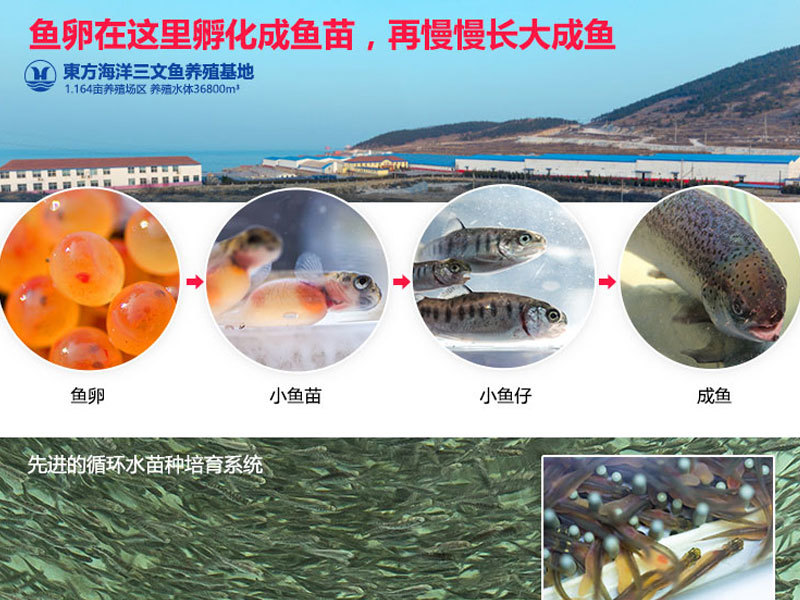 Introduction: Norway is unique not only in its beautiful natural scenery, but also in its unique geographical environment, which is also an ideal place to produce high-quality fish. The domestically popular Norwegian salmon (Atlantic salmon) is produced here.

The growth of a fish starts with a roe. As the primary link of health and safety, the quality of fish roe is directly related to the final quality of adult fish. Oriental Ocean salmon are all cultivated from the roes imported from the prestigious salmon roe cultivation company Aqua Gen. Aqua Gen's main job is to cultivate salmon roe and supply it to salmon farms around the world. Aqua Gen's method is to use wild salmon caught from the sea as the mother at the beginning, and use the strict generation selection method, that is, use the healthiest fish in each salmon generation to breed, and now it has been bred to the 8th generation. The fry produced by the seed fish are as small as tadpoles. After receiving the customer's order, the healthy salmon maw is cut open to take the eggs. The whole process is semi-automatic. First, the computer will identify them one by one through the photos, and then the shape will be slightly removed. Then each fish must be checked by a doctor. If unhealthy products are found, the fish and eggs will be discarded. Each "species" has a pedigree.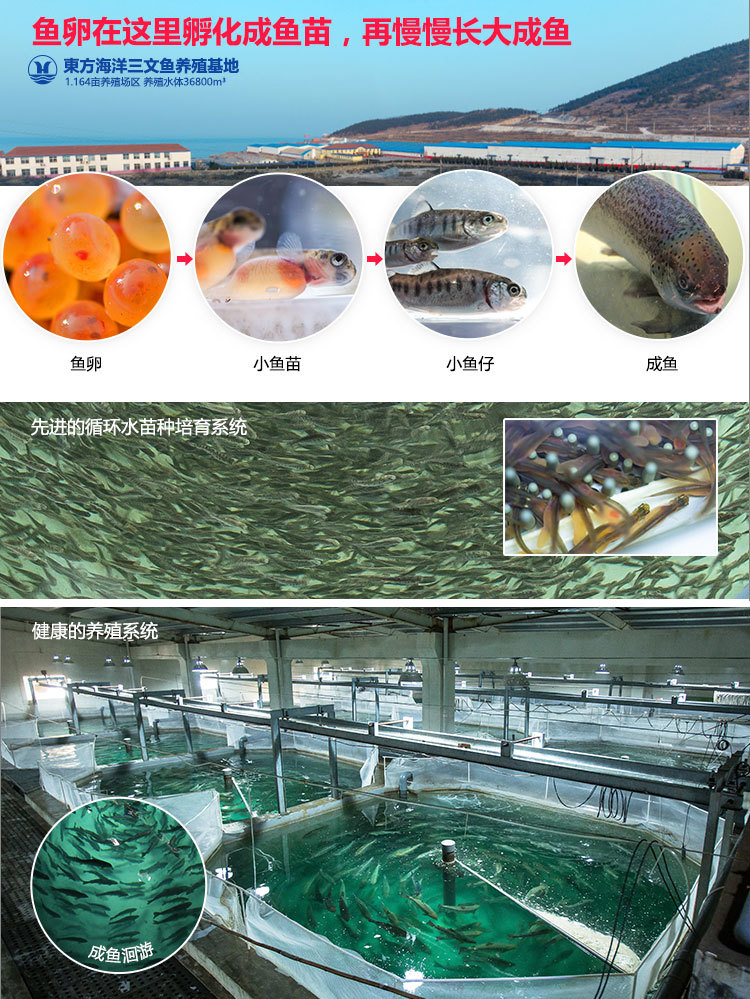 The quality of salmon on the market varies, both domestic and imported. Either smoked or frozen into chunks, it's no easy task these days to eat salmon that is as fresh as it is sourced at home. In 2010, Oriental Ocean imported Atlantic salmon eggs from Norway, as well as a complete set of circulating water nursery equipment and management technology, using more than 100 meters of pure underground seawater resources in the deep sea to realize large-scale industrialized circulating water aquaculture of Atlantic salmon, which was originally cultivated in the deep waters of Northern Europe. Atlantic salmon in cages can be marketed fresh in China. And cooperated with the Institute of Oceanography of the Chinese Academy of Sciences to research and develop the closed-cycle clean production project of Atlantic salmon to realize the first large-scale industrialized circulating aquaculture of commercial Atlantic salmon in the country and even in the world. The 11th China International Agricultural Products Fair won the gold medal.
---
here is the placeholder text